Royal birthday of Crown Prince couples' twins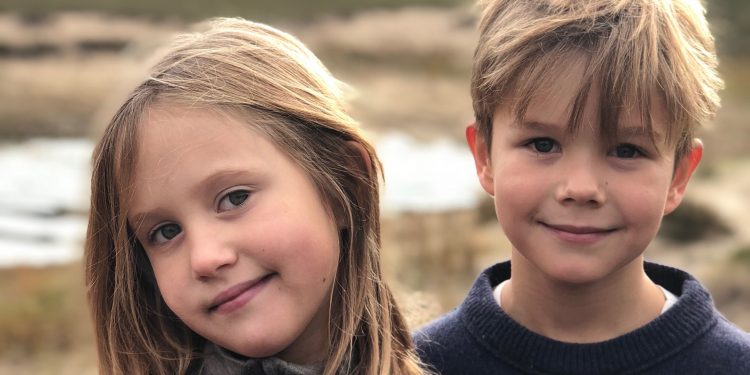 The couple's youngest children celebrate their 8th birthday today.
The article continues below.
By Bente D. Knudsen
Danish Crown Prince Frederik and Crown Princess Mary were the happy parents to new born twins eight years ago. Official portraits of the children are rare, however their mother, Crown Princess Mary has taken the above picture, which the royal house has announced may be published by the press on their birthday.
Prince Vincent and Princess Josephine will most likely celebrate their birthdays with the traditional Danish flag flying around the palace, however, you will not see any official buildings or busses with flags on today.
This is because the royal children's' birthdays are not official flag flying days until they reach majority at 18.
The article continues below.
Both children attend the first grad of a normal Danish public school, Tranegaardskolen in Gentofte, this is the same school which both their elder siblings attend as well in 5 grade and 7 grades respectively.
The twin's full names are Prince Vincent Frederik Minik Alexander and Princess Josephine Sophia Ivalo Mathilda. They were born at Rigshospitalet in Copenhagen on 8 January 2011.