SAS-pilots issue strike warning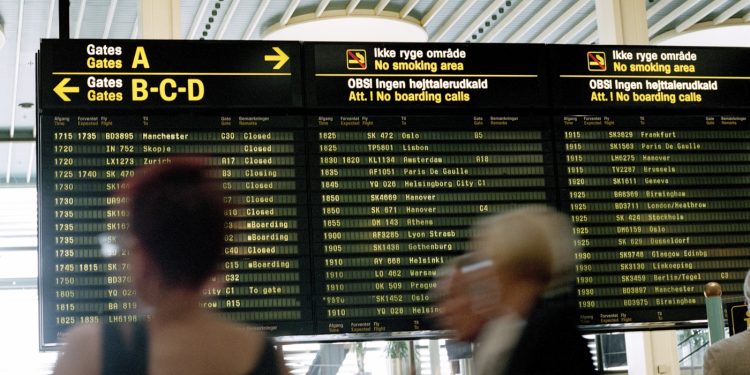 As of 26 April, all the Scandinavian airline's planes may be at a standstill after negotiations broke down the pilots warn.
The article continues below.
By Bente D. Knudsen
In Denmark all labour parties are entitled to show their disagreement with working conditions and failed negotiations by going on strike.
A strike must however be issued with due warning, which was exactly what the airline's pilots did in a press release issued yesterday by SAS Pilot Group (SPG).
Unless new negotiations, now with the help of a mediator, enable a solution, all SAS's planes will come to a standstill on 26 April 2019. As the airline encompasses the Scandinavian countries, Denmark, Norway and Sweden, the strike will take effect in all three countries.
The pilots are dissatisfied with their working conditions, such as for instance too many weekends and not enough long-time planning in their schedules.
They are also claiming higher wages, as SAS has turned huge losses into gains in both 2017 and 2018 and the pilots want a part of that cake too.
The article continues below.
According to Danish newspaper Jyllands Posten, the pilots' claims come at a time when there is a shortage of pilots as there is a general increase in airline traffic both in Europe and globally making recruitment more difficult compared to the situation a few years ago.
At the same time SAS is under pressure from low-cost carriers and a strike with grounded airplanes for several days comes with a huge cost.
To DR, SAS's communication's director, Mariam Skovgaard, says that she is certain that an agreement will be found.
"We expect that our pilots, just like us, wants a strong long term airline company(SAS) and that we are working with the same aim, so of course, we hope that there will be an agreement," she said.