Severe risk of flooding in southern parts of Denmark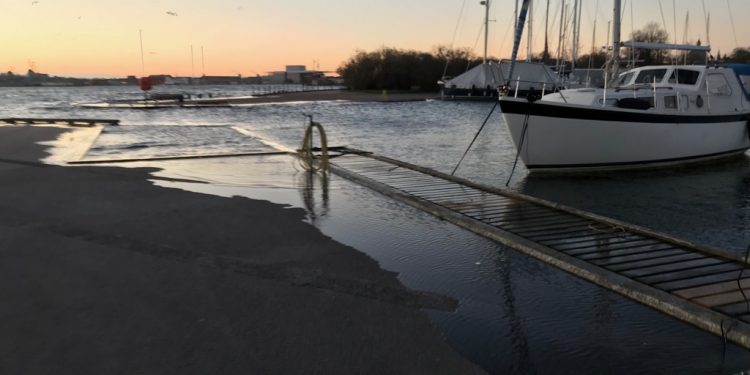 DMI has issued the highest warning, a category 3 warning, with between 1,4 and 1,65 meters above normal water levels. The warning runs from the morning until the late evening of 2 January when flood levels are expected to have topped.
The article continues below.
It is the storm Alfrida, which is causing the problems for the southern parts of Denmark. The storm has sent water into the inner Baltic waters, which are now running outwards again through the Danish seas, thus seriously raising the water levels of the inner fjords and along the coastlines of the southern parts of Denmark.
The Danish term for severe flooding is called stormflod and the warning has been issued for Lillebælt, the South Funen Seas, Lolland-Falster and Smålandsfarvandet as can be seen on the picture below.
According to DMI the expected water levels are far from normal, they are what is called a 20-year incident, or something which only occurs five times in a century.
The Danish Emergency Management Agency has issued a warning in English via Twitter: Risk of flooding in parts of the country today, particularly in the southern regions. Info from the meteorologists at @dmidk (in Danish). Stay safe in affected areas and follow instructions from local authorities.
In general the public is requested to stay safely away from affected coastlines and areas at risk of flooding.