South Zealand Fruit Festival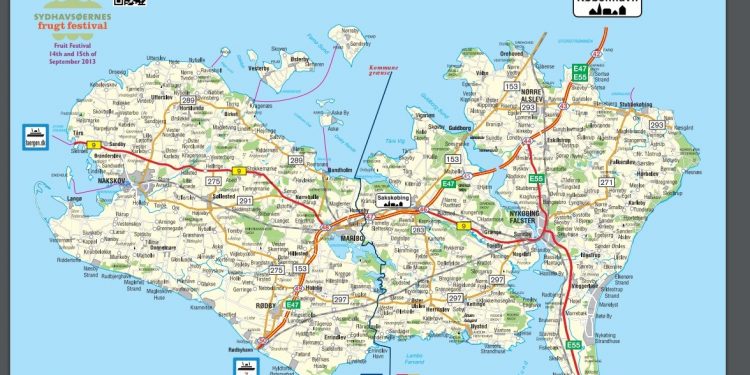 Don't miss out on the fruit harvest festival on Lolland which takes place this weekend – 17 and 18 September. The festival takes place in the charming city of Sakskøbing on Lolland.
By Bente D. Knudsen
Last year more than 20,000 people gathered to celebrate the harvest and you will find fresh fruit, marmalade, cider, fruit wine and brandy as well as balsamic and normal vinegar. There are activities for the whole family.
Check out the 50 sales stands with all kinds of fruit related products, the family bike race where you can explore the great sites of Lolland/Falster and make a pit stop at at local fruit grower. The festival admission is free and you can enjoy a wonderful weekend tasting, eating, drinking and shopping your way through the fruit universe!
Opening hours:
Saturday: 10.00 – 17.30
Sunday: 10.00 – 16.00
How to get there:
The festival area is situated just next to Sakskøbing train station. You can take the train or drive and park in one of the parking areas connected to the Festival. Just give in Sakskøbing town center in the GPS and you will get there.
More info at: http://frugtfestival.dk/en/
Don't forget to also buy our Autumn/Winter issue – full of  insightful articles on volunteering, the royal family, leasing or buying a car as well as ideas for trips and things to do.