Standing Alone – Solo Performance Theatre Festival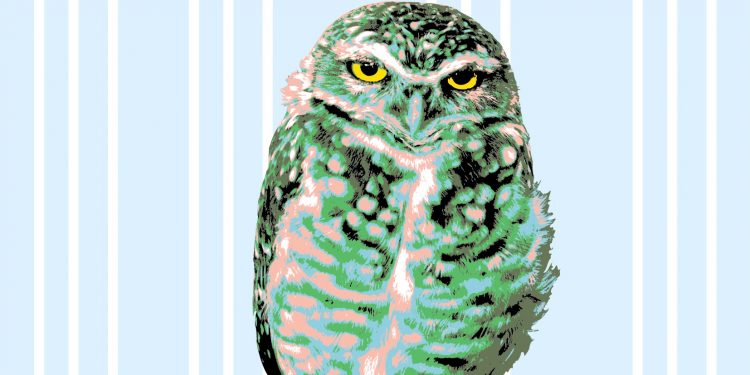 If you want to experience theatre close up, then you should not miss out on the Standing Alone / Enestående festival. It's the biggest solo performance theatre festival in Europe, right on your Danish doorstep, from 10 to 19 March, in Aarhus.
By Inger Stokkink
"I have had the biggest and most impressive theatre experiences during solo performances," says Niels Andersen.
He is producing the festival and has a rich and long history in Danish theatre, amongst other as director of Teater Svalegangen in Aarhus.
"There is the intimacy and the nearness of the performing artist, the powerful story he or she tries to bring across. It's live, happening right in front of you and the artist is all alone, establishing contact and entertaining the audience, which makes it so intimate and exciting at the same time."
It is the third time that Aarhusian theatre company, Gruppe 38 organises this biennial festival. Since it coincides with Aarhus European Capital of Culture, Gruppe 38 has co-operated with Team Teatret in Herning to put up some of the performances, the reason why nearly all performances are played twice: once in Herning and again in Aarhus.
Due to the year as European Capital of Culture, four productions from outside Denmark, all in English, are also featuring on the performance list: History of the World, Republika, Wot? No fish!! and Plastic Heroes.
Unsentimental sorrow
The festival opens on the 10th of March with History of the World. This performance, played by the Flemish company Kopergietery from Ghent, Belgium, is the story about a young man and his mother.
The mother, an extraordinary woman, is ill and dying. Her not-so-extraordinary son decides to devote all his time and energy to her during the last few months of her life. A story about sorrow, unsentimental but touching, which won them the Fringe Award at the Edinburgh Festival.
Read more here
10 March: Aarhus
11 March: Herning
Inner battle of the migrant
A performance that is already sold out before the festival has started, is Republika. Dancer Edhem Jesenkovic has made a performance of his personal story. As a refugee, he came to Sweden from Bosnia-Herzegowina, and the performance shows how this still influences his daily life more than twenty years later. The performance transcends his personal history and depicts the inner battle of the migrant. There are still tickets for the Herning performance, though!
Read more here:
15 March: Herning
16 March: Aarhus
Love story in pictures
Wot? No fish!! is a love story by Danny Braverman from the UK, based on drawings. It started back in 1926 with a sketch that shoemaker Ab Solomon made for his wife Celie on the back of his weekly payslip. He kept up this charming habit all up to 1982, thus making a story in pictures of their life together. His nephew (Danny Braverman) made a performance out of it.
Read more here:
17 March: Aarhus
18 March: Herning
Childplay and war
Imagine war stories told through toy soldiers and toy tanks. Ariel Doron from Israel manages to capture these gruesome stories and make them into a performance that is both thought-provoking and funny. See a snippet of Plastic Heroes in this video:
Read more here:
16 March: Aarhus
18 March: Herning
Read more about the festival here:
MORE THEATRE
If the Standing Alone / Enestående festival has made you hungry for more theatre performances in English, you'll have to wait until May.
From 17 to 21 May, there is the ILT Festival. ILT stands for International Living Theatre, but is also a play of words on the Danish word for oxygen, ilt.
The purpose of this festival is to bring international theatre and performance productions to the Danish stage. And again, at this festival, the working language is mostly English.
The programme is being worked on, so check regularly here: