Terrorist attack averted with arrest of suspect in Copenhagen today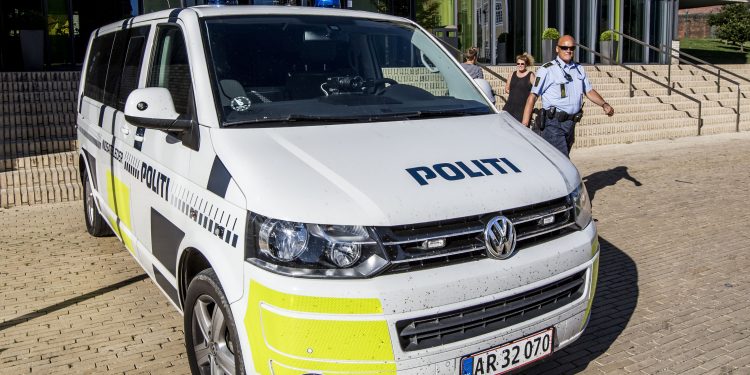 Danish Police announced at a press meeting today that they had arrested a person suspected of planning terrorist attacks.
The article continues below.
By Bente D. Knudsen
A serious looking police director announced at a press meeting this afternoon at 16:30 that the Danish Police and PET (the police intelligence unit) had been able to make an arrest today at 13:51 of a person suspected of planning one or more terrorist attacks at a not specified location in Denmark.
When questioned by reporters present, the police would not confirm the location of attacks but underlined that the arrest had taken place in Copenhagen.
The police believed that it is a lone wolf, someone without a large network. The person is believed to have been inspired by militant islamist terrorism.
The police did not want to inform more precisely about the place or places where the attacks were to take place, but informed that the person had tried to procure weapons and ammunition.
The arrest was a result of intense police research and intelligence and according to the police, the arrest had enabled them to prevent one or more terrorist attacks.
The arrest comes after the police had informed in March 2020 that they considered that the threat of terrorism against Denmark was high and that the country was at risk of a terrorist attack from islamist extremism.
More information will follow the coming days.
Support our magazine with a contribution of any size
We hope that you enjoy the information, insights and inspiration that we provide. We are a small team and we would like to keep delivering high quality, interesting articles for you to enjoy and your support will help Your Danish Life to continue to produce relevant content for expats in Denmark.
We do not want to put up a pay-wall, so we need your support and if you find our content relevant and worthwhile, we would value any contribution, however big or small, as a token of your appreciation of our efforts.
How to support:
Transfer any contribution to our bank account at: Your Danish Life/ Danish Expat Media Aps
Danske Bank Account number: 3409 11405673
IBAN: DK68 3000 0011 4056 73
or MobilePay to 2144 1224
Message: Support