The 10,000 Kroner Meatball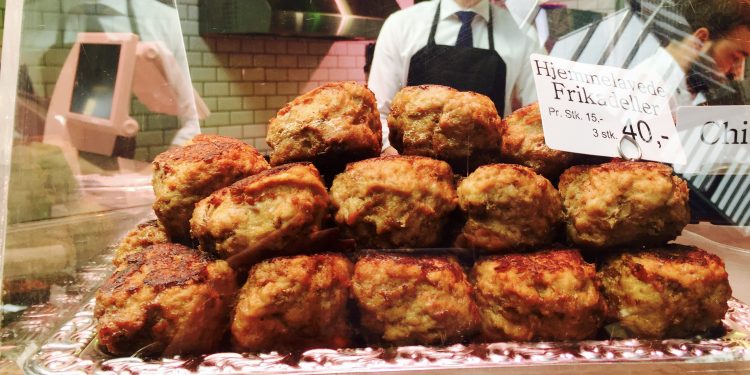 Watch your back and your bags. According to Danish newspaper Jyllands-Posten, police are reporting a 50 percent increase in reported petty crime over last summer in North Zealand.
Known as trick thieves, these criminals travel from one European city to the next; they work in groups and often create diversions or prey on the kindness of tourists or older people. As one of our magazine contributors learned, it only takes a few seconds.
By Karen Covington   Pictures: Private
It took just three bites before I realized what happened. I was feeling out of sorts that day so I decided to treat myself to a couple of frikadelle and a glass of red wine at Torvehallerne. It was a warm day and the market was jammed with people, some eating, shopping and stealing.
I'd been robbed before when I first moved to Copenhagen. Then it was just an iPhone. I was conned by the "look at this paper while I snatch your phone from underneath" trick. Being from Houston, I was used to big city life and the thieving and violence that came along with it. My home was broken into twice, my car once. Not actually that bad considering it is the fourth-largest city in the U.S.
Now, after three years of life among the Danes, I was liberated and at ease. Sometimes I'd leave flowers or a small bag of groceries in my cargo bike just to see if they would be there after a short detour. Yep. Always there. In Houston, packages left on porches and even potted plants aren't safe. My doors were locked day or night.
Life in Copenhagen, however, was innocent, void of fear and suspicion. I could take a late-night stroll downtown alone, forget to lock the front door and be okay. How, then, could my backpack containing 10,000 kroner in electronics, ID, keys, credit cards and cash be stolen in this safe and happy place?
My fellow diners sharing the picnic table didn't see a thing. Really? My pack was resting at my feet as I turned to face a woman, beer in hand, taking a seat. I smiled politely and took a bite of my 10,000 kroner meatball. Just enough time for my processions to go poof.
It's been three weeks since the theft and I'm getting over it. Things are replaceable of course. A few hours after the incident, my daughter received a text from someone who found my backpack. I met up with the kind Samaritan to find my credit cards, keys and camera intact. My faith in humanity bruised, but not beaten.
The Danish Police are warning citizens and tourists to be careful about their belongings – and to not flash valuable possessions, as well as to avoid having anyone looking over your shoulder, when you use your credit card's pin code

If someone addresses you, it is OK to keep a distance and if you feel uncomfortable, seek out other people. Some trick thieves, working in pairs of two or three, actively seek people's help or attention, often soliciting elderly people, while others take advantage of the moment to steal their belongings..

The latest targets are tired moms with strollers!