The Best Food Shopping Apps and Websites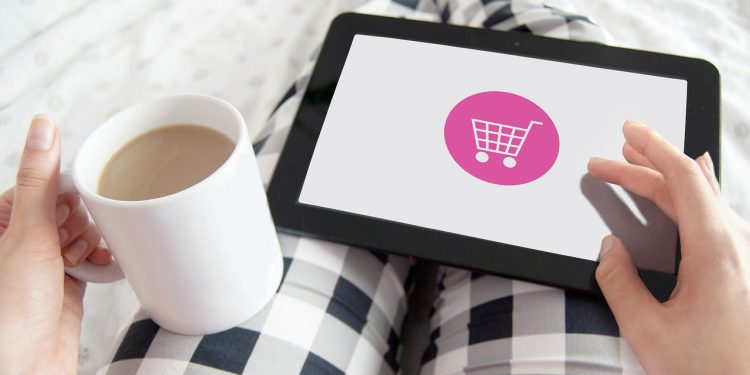 Denmark is a digital nation and you can do pretty much everything online. Here is our round up of the best possibilities for online food shopping, food delivery services and eating out.
The article continues below.
By Louise Chamberlain
Danes were quite slow to embrace online food shopping, and food delivery services are quite a recent development in the Danish grocery shopping and takeaway markets.
The number of possibilities is growing fast and there are now numerous handy apps and websites that will make your life easier.
And if you feel like eating out, there are some useful apps for that too. Here is our round up of some of the best.
The article continues below.
Grocery Shopping
1. Nemlig.com – an easy to use website (open in Google Chrome to translate it into English) and a great selection of products with convenient delivery slots.
2. mad.coop.dk – Coop is the largest retailer of consumer goods in Denmark operating well-known supermarket chains such as Irma, SuperBrugsen and Kvickly. Their online supermarket has a comprehensive range of products and reasonable delivery charges (free if you spend over DKK 1,200).
3. Aarstiderne – you can order fresh, organic produce directly from this farm located north of Copenhagen. As well as a range or fruit, vegetables, bakery and dairy products, they also offer meal boxes with recipes and all the ingredients you need to prepare them.
4. Skagen Food – another box delivery company but this one has an emphasis on fresh fish.
5. Too Good To Go – a great initiative that aims to reduce food waste. At the end of the day, food that cannot be kept and sold the next day is sold off for a very reasonable price via the TGTG app. The steadily growing number of retailers using the app includes bakeries, supermarket and restaurants.
6. Lidl Plus – with this app, you can see all the weekly specials that this discount supermarket has on offer. You will also receive coupons to obtain a discount on selected items in the store.
7. Sæson – we've all heard about the benefits of buying food that's in season. This app helps you to identify what's good each month and has useful recipe ideas to help you make the most of the seasonal produce.
8. Byhøst – if you want to take things a step further and go foraging for your own food in the countryside (some of the top chefs in Copenhagen's finest restaurants do this, so you will be in good company!), this app shows where to find it.
The article continues below.
Takeaway Food
1. Just Eat – find restaurants delivering to your area and order food online. You can filter by type of cuisine, distance from you or by star rating. There are also discounts available at some restaurants if you order through Just Eat.
2. Roomservice.dk – slightly more up-market than Just Eat, Room Service delivers food from a huge selection of restaurants that you wouldn't necessarily think of for a takeaway. A burger from Cocks & Cows? Smørrebrød from Aamanns 1921? Red curry from Kiin Kiin? An empanada from Impronta? The world is quite literally at your fingertips.
The article continues below.
Eating Out ( hopefully this will be possible again soon, a range of restaurants offer take-away due to the epidemic)
1. Tripadvisor – this comprehensive listing of restaurants with thousands of customer reviews makes choosing a restaurant much easier. You can look at the list or search on the map and there are useful filters to narrow down the search.
2. The Fork – find a restaurant and book a table online. The Fork also offers discounts of up to 50% at some places so it's definitely worth a look even if you have already decided where to eat.