The best time to visit Aarhus is certainly during the famous festival week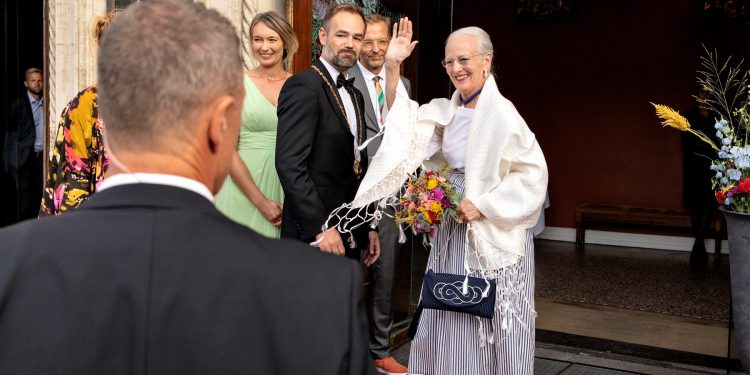 Enjoy the music, the dance and other performances that are sprawled out all over town in Aarhus! For ten days, Aarhus is the background and playground for Aarhus Festival – one of the oldest (and biggest) culture festivals in Northern Europe.
The article continues below.
By Bente D. Knudsen and Inger Stokkink
Last year the festival was cancelled due to the epidemic, this year it will take place with an extra focus on outdoor events, on music and dancing and a light festival to brighten up our spirits.
Some things will not take place but overall it is still a good time to visit Aarhus. This year Danish Queen Margrethe takes residence on her royal yacht Dannebrog while she is in Aarhus.
She comes to open the festival, something she has done, as its patron, since its beginning back in 1965.
The official opening of the festival by the Queen will take place on 27 August in Musikhuset at 18:10, the festival itself  runs until 5 September 2021.
It's  a festival with concerts, street performances and events all over Aarhus. But also the city's theatres and museums throw their doors wide open to show what they have on offer.
A spectacular light festival takes place illuminating different locations when during Aarhus Festival 2021, several artistic light installations by Danish and international artists adorn the city.
There are the yearly attractions, such as the City Park/Byparken, between Rådhuset and Musikhuset (and for which Frederiks Allé is closed down for two weeks). It features music and workshops in the broadest sense of the word.
For children a special delight could be a visit to the model train park which this year is combined with the children's flea marked, here you can  buy or sell used children's toys, cloths, bicycles or any other children's and ride with the small trains through the parc in Egå.
Food is also on the program, it seems that we need something sweet after all the corona hardships, during the festival you can experience several cake eating events, such as the famous Sønderjysk Kagebord, a speciality from South Jutland. Don't eat for a couple of days before going! More information here.
And don't miss Aarhus Expat Reception! Every year, the mayor welcomes all expats to Aarhus at a big reception which draws hundreds of expats – both newcomers and 'old hands'.
The article continues below.
If you want to look at Aarhus from a different angle, try a trip on a boat. Not just any boat: these are solar-powered boats, which let you glide silently through the urban landscape. This is an activity which takes place every day during the festival. Find a link to it here.
In general the site of Aarhus Festuge is updated daily with new events added, unfortunately their English language option is not updated and as complete as the regular Danish language site, so we can only recommend to have a look at the Danish one as well, for instance all the food options are not at all updated on the English language site.
The article continues below.
Have the programme of Aarhus Festival at your fingertips and use the app: Aarhus Festuge. In the right-hand corner you'll find events that are in English but check the Danish one as well to be sure not to miss an event..
Another useful app is VisitAarhus, with lots of general tourist info.
Finally, the app Aarhus P-huse shows you which parking houses have free spaces, and leads you there with an in-built map.
More information about Aarhus Festuge 2021 running from 27 August to 5 September,  here the link to the Danish language site and for the English find it here:https://aarhusfestuge.dk/en/