The best time to visit Aarhus is certainly during the famous festival week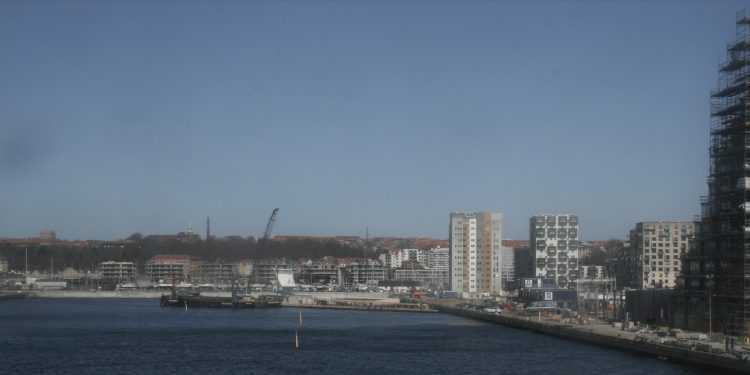 Take a forest bath, eat innovative Danish food, enjoy the music, the dance and other performances that are sprawled out all over town in Aarhus! For ten days, Aarhus is the background and playground for Aarhus Festival – one of the oldest (and biggest) culture festivals in Northern Europe.
The article continues below.
By Inger Stokkink
Danish Queen Margrethe takes residence on her royal yacht Dannebrog while she is in Aarhus. She comes to open the festival, something she has done, as its patron, since its beginning back in 1965. The official opening of the festival by the Queen will take place on 31 August 2018 in Musikhuset at 18:10.
After that, there will be concerts, street performances and street food all over Aarhus. But also the city's theatres and museums throw their doors wide open to show what they have on offer.
There are the yearly attractions, such as the City Park/Byparken, between Rådhuset and Musikhuset (and for which Frederiks Allé is closed down for two weeks). It features music and workshops in the broadest sense of the word. A most remarkable workshop is Funny Walks On Bridges, which is a cooperation between the Aarhus John Cleese Society and Danish scouts (who make the bridges). You can read more about this here.
And don't miss Aarhus Expat Reception! Every year, the mayor welcomes all expats to Aarhus at a big reception which draws hundreds of expats – both newcomers and 'old hands'.
The article continues below.
You can also discover Denmark (and Scandinavia) viaby your taste buds at the Food Festival  which runs from 7 to 9 September, or visit the Taste The Harvest, a food event which runs during the entire festival.
New this year is Kalas! – where the young (from 13 to 17 years of age) can try their hand at street art, gaming and skateboarding through workshops and concerts. Kalas! takes place on 5 September from 16:00 to 20:00  and is located at Godsbanen, the art and innovation beehive of Aarhus.
If you want to look at Aarhus from a different angle, try a trip on a boat on 31 August, 1 September or 9 September. Not just any boat: these are solar-powered boats, which let you glide silently through the urban landscape.
Finally, chill out by 'forest bathing' in the new quarter, Aarhus Ø.
Hundreds of trees fill up the trajectory where the new light-rail will be riding in the years to come. During the festival though, it is a pop-up park. Enjoy it while it's there!
The article continues below.
Have the programme of Aarhus Festival at your fingertips and use the app: Aarhus Festuge. In the right-hand corner you'll find events that are in English.
Another useful app is VisitAarhus, with lots of general tourist info.
Finally, the app Aarhus P-huse shows you which parking houses have free spaces, andspaces and leads you there with an in-built map.
More information about Aarhus Festuge 2018 running from 31 August to 9 September here:https://aarhusfestuge.dk/en/