The Danish food authorities are investigating a large outbreak of salmonella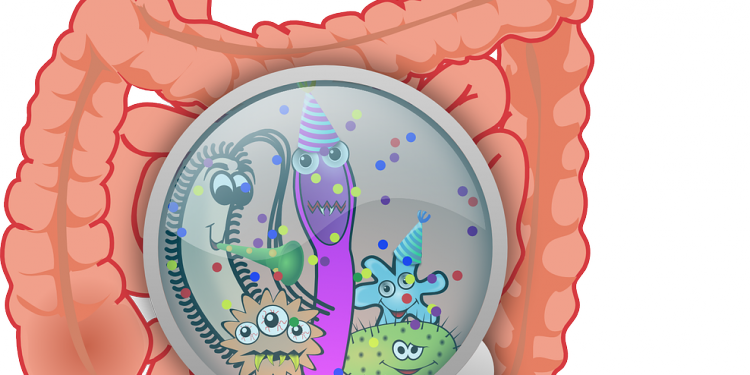 Since the middle of October, 28 people all over Denmark have been diagnosed with a salmonella type called Monophasic Typhimurium the SSI institute, Statens Serum Institut, informs.
The article continues below.
By Bente D. Knudsen
In Denmark it is the SSI institute, Statens Serum Institut, who provides counselling as well as investigations into outbreaks of food related infections.
In their latest press release on 5 December 2018, they inform that what is called 'a larger salmonella outbreak' (for Denmark) of the salmonella type called Monophasic Typhimurium has been identified since the middle of October.
A total of 28 cases have been identified amongst adults and children who live spread out all over the country. 18 people have needed to be hospitalised.
The article continues below.
The salmonella bacteria identified is commonly found in pigs.
We are working at identifying the cause of the outbreak. We know that it is a type of salmonella, which we normally see in pork. The best advice we can give at the moment is therefore to be extremely conscious of making sure your pork meat is thoroughly cooked and to keep raw meat separate from any ready to eat food already present in your kitchen," says epidemiologist at SSI, Luise Müller.
Salmonella Monophasic Typhimurium is often found in pigs and the most common source of infection amongst the population is raw pork.
The salmonella infection arises when the meat is not well-done, or if liquid from the meat comes into contact with other food in the kitchen, which is not subsequently heat treated.
Symptoms of salmonella poisoning are amongst other diarrhoea, vomiting and in general feeling unwell and nauseas.
Make sure to drink sufficiently to avoid dehydration as a result of the diarrhoea and vomiting SSI recommends.
The current outbreak is being investigated in cooperation between Statens Serum Institut, DTU Fødevareinstituttet and Fødevarestyrelsen.
The article continues below.
Facts:
Most people infected with salmonella bacteria develop diarrhoea, fever, and stomach cramps 12 to 72 hours after being exposed to the bacteria.
The illness usually lasts four to seven days, and most people recover without treatment.
In some people, the diarrhoea may be so severe that the patient needs to be hospitalised.
Salmonella infection may spread from the intestines to the bloodstream and then to other places in the body. In rare cases, Salmonella infection can cause death unless the person is treated promptly with antibiotics.
Children younger than five years of age, adults older than 65 years of age, and people with weakened immune systems are more likely to be seriously affected by the poisoning.
Statens Serum Institut (SSI) is under the auspices of the Danish Ministry of Health and their duty is to ensure preparedness against infectious diseases, biological threats as well as control of congenital disorders.
They provide counselling to the Danish healthcare system and authorities in the event of amongst other epidemics that demand urgent action.