The Danish Museums are full of child-friendly winter activities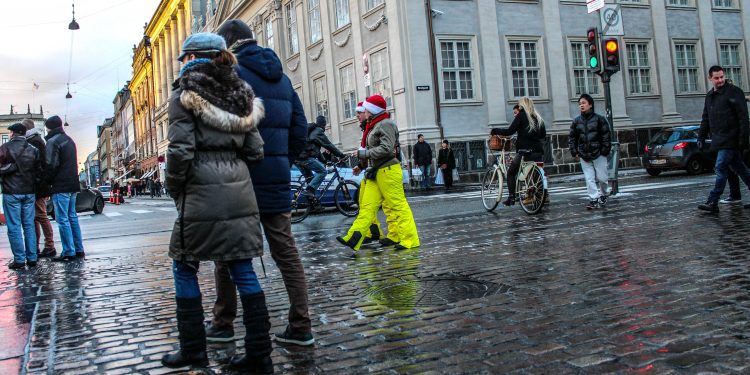 Despair not if you are in Denmark during week 7 with children ready for fun. The Danish museums are prepared for your visit and with inspiration to fill every day of the week.
The article continues below.
The biggest problem with the museums is actually that they do not expect many tourists with children to flock to Denmark during February.
Therefore the sites are not always updated – as far as the English language options are concerned.
A good recommendation is therefore to try and stick to the Danish language and use a translation program to understand all of the activities.
Look for : vinterferie med børn, børneaktiviteter or simply call them to find out if their site is not updated. Some are open on Monday 14 February despite being normally closed on Mondays.
The article continues below.
A few ideas could be:
At the renamed Tøjhusmuseet /( Now the War Museum/ Krigsmuseet) children aged five to 10 years old can participate in the pirat school and learn all about these feared bandits at sea, fire off canons and sample meals served on board. Every day from 10:15 to 15:00, tickets online.
Free for children under 18, adults DKK 80, there is a ticket reduction for an adult and a child, they get in for DKK 70 – with the extra adult at DKK 80. The ticket gives access to a guided tour where the battle sights are visited and to all other exhibitions.
At Christiansborg Castle, children  can explore the monsters living under the caslte in the Castle Ruins. The Christiansborg Monster's were created by the artist  Shane Brox and focuses on the emotions which for instance bullying, anxiety or being love can generate. Free for children under the age of 18.
Also at Christiansborg the Royal Stables or the old kitchen are great to visit with children. A winter holiday ticket gives access to all four museums at Christiansborg castle here.
Art workshops for children take place at many museums; on Zealand find them at SMK in Copenhagen every day from 10:00 to 16:00, here children can make their own artworks from clay, painting, or other graphic expressions. Children below the age of 18 have free access to the museum.
Louisiana Museum of Modern Art in Humlebæk's three floor high Children's House has a workshop open to children aged 4 to 16. Here they can paint, draw, and make models to explore artists and architects' work and techniques. Every day from Tuesday to Sunday 11:00 to 17:30. Children under 18 have free access to the museum.
The colourful world of Farshad Farzankia is the inspiration for the children's workshop at Arken during weeks 7 and 8 from 13:30 to 15:00. An art teacher will help participants explore different painting and drawing techniques. Children aged 6 to 12 accompanied by an adult during the workshop.
The Open-air Museum in Lyngby, Frilandsmuseet opens exceptionally from 12 to 20 February with their focus on the Danish version of the carnival season, Fastelavn, with numerous child friendly activities and events. Find the full program here.
Support our magazine with a contribution of any size
We hope that you enjoy the information, insights and inspiration that we provide. We are a small team and we would like to keep delivering high quality, interesting articles for you to enjoy and your support will help Your Danish Life to continue to produce relevant content for expats in Denmark.
We do not want to put up a pay-wall, so we need your support and if you find our content relevant and worthwhile, we would value any contribution, however big or small, as a token of your appreciation of our efforts.
How to support:
Transfer any contribution to our bank account at: Your Danish Life/ Danish Expat Media Aps
Danske Bank Account number: 3409 11405673
IBAN: DK68 3000 0011 4056 73
or MobilePay to 2144 1224
Message: Support