The fears of the Danish Language Schools turned out to be true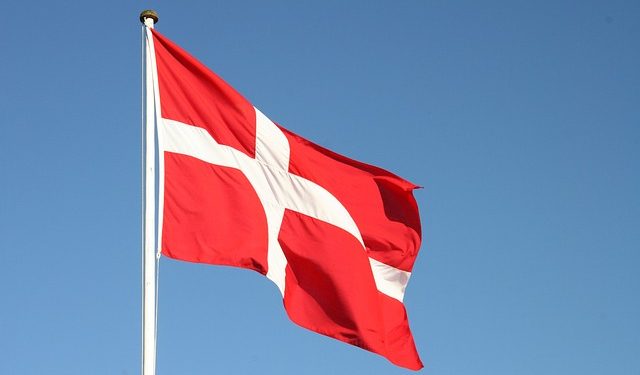 They worried that they would lose up to 50 percent of their Danish language school students, and new data shows that they were right.
The article continues  below.
By Bente D. Knudsen
Denmark had for many years had a well-functioning Danish language school sector, and all foreigners were offered free Danish lessons under condition that they start taking them within three years of their arrival.
The total costs of the lessons were covered by the Danish state, costs running up to DKK 14,000 per student per module.
However, gradually, the government started changing the free aspect of the lessons.
Pressure from political partner Dansk Folkeparti led to the largest reform implemented as of 1 July 2018, when new Danish language school students were to pay a fee of DKK 2,000 per module.
Danish lessons remain free for fugitives and foreigners here under family reunification, and also au pairs are exempt from the new fee.
The article continues below.
All others, including students, spouses, foreigners here to work etc.,  are labelled as selvforsørgende – so called S category foreigners, meaning that they can provide for themselves and therefore must pay the fee per module.
The new fee still only covers part of the total cost of the lessons, as a large part is still paid by the Danish State, however, savings up to DKK 150 million are expected due on the new regulation.
Official state sponsored Danish lessons are taken at three levels with a total of six modules, leading to a total cost of DKK 12,000 for a foreigner wishing to complete the three levels  required to take the final exam.
All six modules are needed to pass the Danish Higher Education Examination (Studieprøven), it is the most advanced test of the Danish Language System (Council of Europe test level C1).
The expected effects of the new regulation concerning the cost of taking Danish lessons, as voiced by the association of Danish language schools last summer prior to its implementation, have become true.
The article continues below.
DR reports today that new figures show a loss of 10,000 students taking Danish lessons at the Danish language schools in a six-month period.
The figures, which DR has been granted access to, are from the Danish database, Danskuddannelsesdatabasen, a database where all official Danish language lesson students are registered.
In the six-month period prior to the new fee, from January to June 2018, a total of 22, 328 foreigners were taking Danish lessons. After the new regulation's implementation, this figure dropped by more than 10,000, to a total of 12,145 during the period July to December 2018.
The figure covers students and foreign workers, who no longer take the lessons due to the DKK 2,000 fee per module.
The consequence for many language schools has been high, for instance DR reports that the language school Lær Dansk in Esbjerg has had to close two locations and lay off more than 30 language school teachers and other staff.
In Denmark there are more than 22,000 foreign students (2016 figure) and almost 386 147 foreign workers (2018 figures from Jobinsats), of these 215 633 are calculated as full-time employees, an increase of 60 percent compared to 2008 when "only" 134,345 foreigners were registered as full-time workers in Denmark.
Many of those who choose not to take Danish lessons are students says the director of Lær Dansk to DR.
The article continues below.
The  215,633 full time working foreigners originate from:
Nordic countries: 25,108
EU/EFTA&EØS without the Nordic countries: 113,012
All others: 77,513
Top 15 Countries from where the foreign workers originate:
1 Poland
2 Romania
3 Sweden
4 Lithuania
5 United Kingdom
6 Turkey
7 Norway
8 Syria
9 Italy
10 Bulgaria
11. Ukraine
12 Latvia
13 India
14 Thailand
15 China