The last yellow countries could become orange later today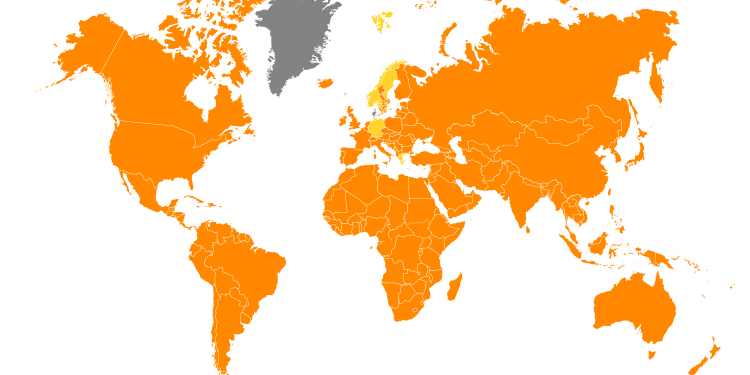 At the press conference yesterday, the Danish Foreign Office warned that more or less the whole world could become orange today.
The article continues below.
By Bente D. Knudsen
The suspense is rising before the release of the weekly new countries with travel restrictions at 16:00.
Last week added Poland, Italy, Lithuania, Liechtenstein, and Bulgaria to the list of countries where Danish residents are asked to refrain from all unnecessary travels.
Yesterday it was suggested that Germany could be added to list, something which for Danish tourism is a serious matter as German tourists thus will be banned from entering Denmark, potentially affecting 1,4 million overnight stays until 1 January 2021.
At 16:00 we will update with new information released.