The summer continues in August according to latest DMI forecast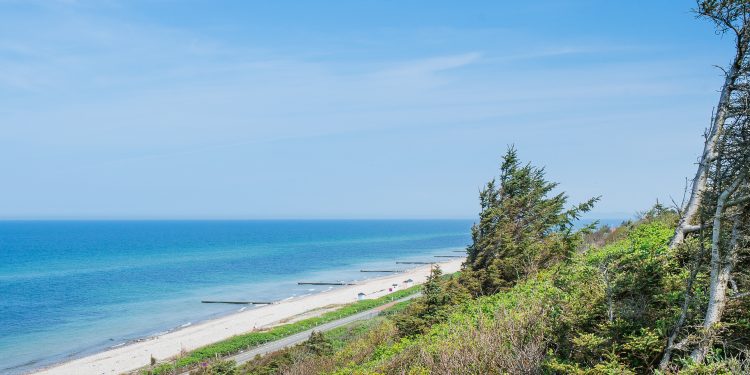 Weather reports can be boring, but this one sure isn't. August will be warm and sunny with tropical nights and some rainstorms.
The article continues below.
By Bente D. Knudsen  Picture: Mayra Navarrete
If you have been in Denmark during July, you will have profited from the sunniest July since DMI began measuring the monthly hours of sun back in 1920.
"From the 1 July until the 31 July Denmark has received 339 hours of sunshine. The former record of 321 hours was from 2006, largely surpassed by 2018," says DMI's John Cappelen.
Not only was July 2018 the sunniest, it was also the fourth warmest and driest since the measurements started.
The article continues below.
August seems to continue the trend, as DMI promises another warm summer month.
The first two weeks of August will bring some respite to the those finding the heat and sun too much, as there will be some periods with rain and wind, with somewhat lower temperatures.
However, they are still above the normal average for August, with more sun and warmth than usual.
The last two weeks of July, that is until the 26 August, it seems that a high-pressure system may again dominate the weather, bringing unusual high temperatures again.
Locally the warm weather may bring thunderstorms and torrential rain.
The article continues below.
Week 31 (this week) the high pressure system over Denmark is slightly weakened, enabling some north-western winds to reach us with some rain. However it will still be warm with temperatures above 23/25 degrees Celsius.
Week 32 is according to DMI the most uncertain one weather wise, however, it is most likely that we will again get the weather from the North, bringing dry and sunny weather.
There is a but though, as a low pressure system may take over instead, bringing rain, clouds and wind to the whole country.
For week 33 and 34, the long term prognosis becomes of course more uncertain, but DMI believes that a high pressure system will establish itself again over the country bringing us very warm sunny weather with a risk of tropical nights.
Despite the uncertainties in these forecasts, it seems highly likely that it will be more sunny and warmer than an August average.
Enjoy!