Up to 30 degrees Celsius until Monday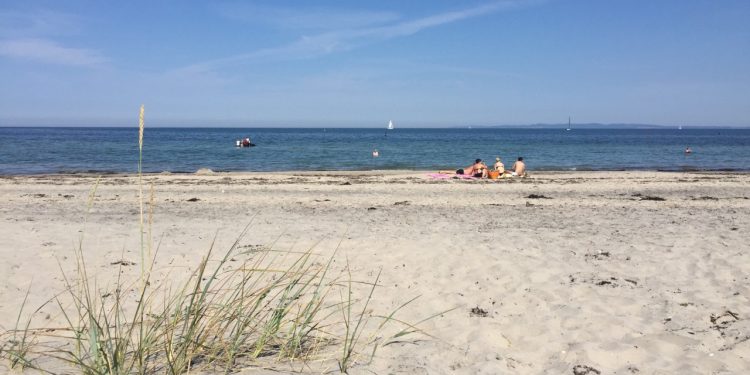 Enjoy the hot weather if you can, it will end sometime beginning of next week when more normal Danish summer weather returns.
The article continues below.
By Bente D. Knudsen
The coming weekend it will remain hot and DMI has sent out another heat wave warning for the southern parts of Denmark, however, it will be hot all over the country, with temperatures between 25 and 30 degrees Celsius.
The high-pressure system, which is bringing the sun and warmth, will remain at least until Monday, the latest forecast predicts.
The coolest places will remain the eastbound coasts as the winds will be blowing from the east, cooling down those coastlines, however, on Sunday, winds will pick up and be blowing from different directions, DMI predicts.
Showers and thunderstorms will reach the country from the southwest on Sunday; when and which parts of the country will get them is still uncertain.
Tuesday the weather should change to more normal Danish summer temperatures (18 to 23 degrees Celsius), however, at present, the forecast for exactly when the change in weather type will take place next week is still uncertain DMI says in their updated forecast.
If you want to go to the beach find several of our guides to Danish beaches here:
North Zealand's beaches by train
The North Zealand seaside tour
Summer in Denmark with great beaches and top water quality