Using a helmet is now mandatory when riding an electric scooter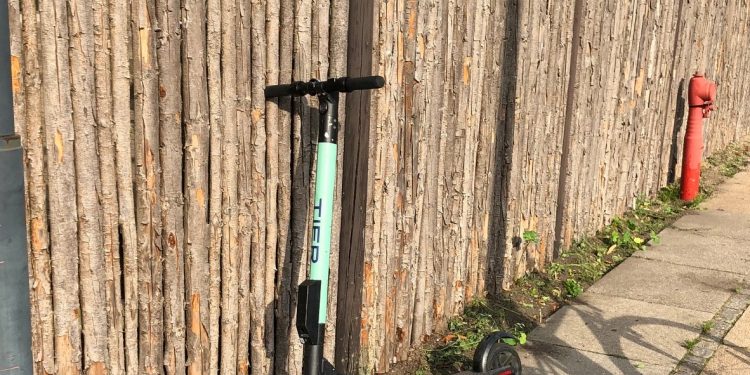 The new regulation has been imposed as of 1 January 2022 and comes with a fine for those who don't abide by it.
The article continues below.
By Bente D. Knudsen
The Danish Transport Minister, Benny Engelbrecht, says in a press release that:
Electric scooters are much more dangerous than bicycles and therefore the mandatory helmet regulation has been imposed, I am certain we will see an important fall in the number of head injuries with this new regulation.
Statistics covering injuries show that the risk of being involved in a traffic accident when riding an electric scooter is seven times higher than when riding a bicycle.
The regulation applies to private electric scooters as well as those available for renting. It is the user's responsibility to wear the helmet, thus fines cannot be handed over to the rental company.
The article continues below.
The new regulation concerning the mandatory use of a helmet also covers other motorised means of transport such as electric skateboards.
The regulation concerning speed limitation of 20 km per hour remains in force as well as the drink driving levels and the age requirement; the age limit to ride alone without an adult remains at being 15 years old.
The police may issue a fine to anyone not abiding by the new helmet regulation.
Support our magazine with a contribution of any size
We hope that you enjoy the information, insights and inspiration that we provide. We are a small team and we would like to keep delivering high quality, interesting articles for you to enjoy and your support will help Your Danish Life to continue to produce relevant content for expats in Denmark.
We do not want to put up a pay-wall, so we need your support and if you find our content relevant and worthwhile, we would value any contribution, however big or small, as a token of your appreciation of our efforts.
How to support:
Transfer any contribution to our bank account at: Your Danish Life/ Danish Expat Media Aps
Danske Bank Account number: 3409 11405673
IBAN: DK68 3000 0011 4056 73
or MobilePay to 2144 1224
Message: Support