Very windy Tuesday afternoon and evening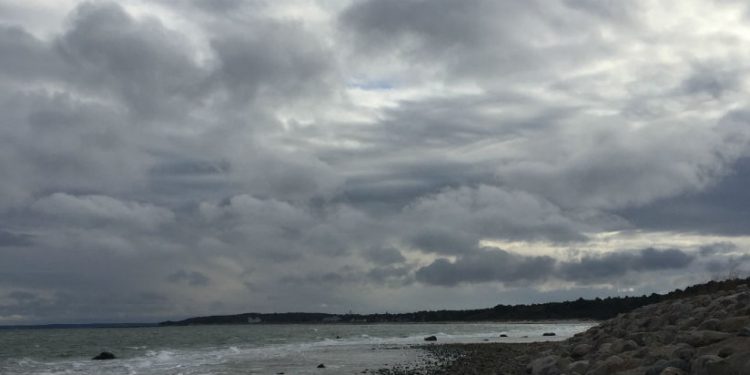 As the wind picks up, Denmark is in for another very windy afternoon and evening and again DMI has issued forecasts of risk of gusts of storm strength.
The article continues below.
By Bente D. Knudsen
After a sunny morning, at least in the Copenhagen and North Zealand area, the weather this afternoon switches to wind and rain with gales and strong winds.
In the southern parts of Denmark; South Jutland, South and West Zealand as well as Funen, Lolland and Falster, DMI has issued warnings of gusts of wind of storm strength especially along west bound coastlines.
Temperatures will drop to between minus one and plus three degrees Celsius thus add a risk locally of icy roads. Winds will lessen late this evening.
Wednesday to Friday we should see some sun, however there will be showers as well, even a bit of white in them, but nothing that will invite to outdoor winter activities as the sleet will melt quickly.
Day temperatures remain on the plus side with two to five degrees Celsius. Night temperatures will remain low, between 0 and minus five degrees Celsius, locally it could be even colder.
This means that early in the morning, roads, pavements, and bicycle paths could be icy, so take care and arrive safely in the morning to your destination on foot, bicycle or by car.
Fortunately it will be less windy, with wind blowing coming from the north west.
The article continues below.
Wind with gusts of storm strength, even gale, may affect the bridges, making crossing prohibited for wind sensitive vehicles, even risking closing the bridges to traffic if a storm develops, so stay updated if you need to cross for instance the Storebælt bridge or the Øresunds bro on Tuesday evening.