Weekend weather could be a bit of a thriller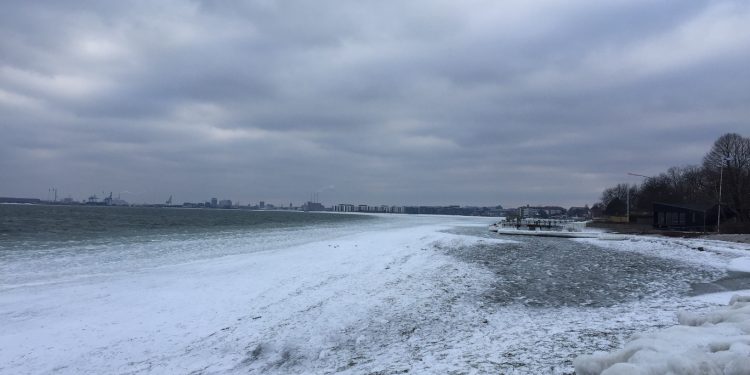 Starting Friday night, the next three days promise to be rather cumbersome if you are driving or cycling but could be great for those who enjoy snow.
The article continues below.
By Bente D. Knudsen
With a promise of cold and frost, the occasional snow showers, even sleet as well as rain, which in some areas can turn into freezing rain – in Denmark called isslag – all road users are in for a trying Saturday, Sunday and Monday.
The reason for the weather being a bit of a thriller is the uncertainty attached to DMI's forecast as to the amount of snow that will reach Denmark.
Friday night and early Saturday morning a low-pressure system is expected to move across the country from the west and northwest. As this front tries to displace the cold air, the precipitation is expected to fall mostly as snow, particularly in the southwestern parts of the country, whereas to the southeast, it may change from snow to rain, at which point it may fall as freezing rain (ice) on the ground, creating very dangerous situations for the traffic.
The article continues below.
On Sunday, a new low-pressure system is expected to move towards southern Denmark, potentially bringing snow as well as wind. However, at the present time it is still very uncertain which path it takes.
If the low-pressure system goes a little more northeast and north, the precipitation will mostly fall as rain or sleet. Denmark could even be split in two weather-wise, so that the northern and eastern parts of the country get quite a lot of snow, while in the warmer southwestern parts the precipitation falls mainly as rain, sleet and slush.
Starting Friday evening and until Monday snow is expected to fall in varying quantities, some areas could get up to 25 to 30 cm snow (the north and eastern parts of the country) whereas others will only get 5 to 10 cm.
The northernmost limit for rain, and potentially freezing rain, runs from Thyborøn over West Funen to Lolland and Falster in the southeast.
Day temperatures are expected to remain at around minus 1 to plus 2 degrees Celsius and nights will be cold with down to minus five degrees Celsius.
If you need to move around a lot by car or bicycle, DMI recommends to check the weather forecast regularly to stay updated.