Will the Danish border to Germany be the last thing that reopens?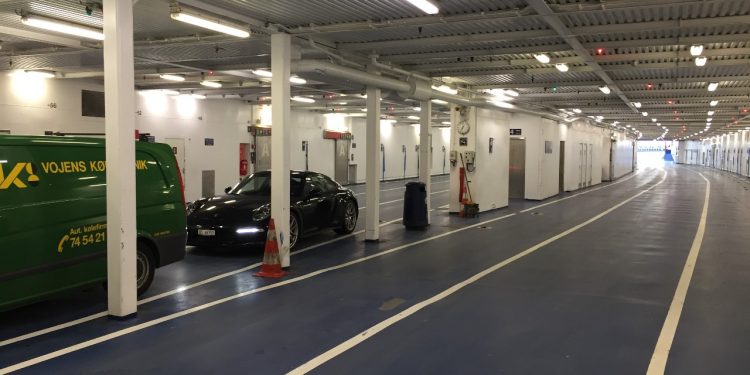 As Germany may allow passage from Denmark to Germany from 15 May, it is still uncertain when Denmark will open for passage the other way.
The article continues below.
By Bente D. Knudsen
The Danish Minister of Justice Nick Hækkerup said in a statement to Ritzau that the Danish borders will not open just yet, without giving any indication of when they would reopen.
Denmark closed its borders on 14 March at 12:00 allowing only for passage of Danes, foreign citizens with absolute necessary reason to travel, or for those with work and residence permits in Denmark.
The Danish government is under increasing pressure from the opposition parties to give an indication of when the borders will reopen. Questioned in parliament by Ulla Tørnæs from Venstre, Nick Hækkerup replied that:
"As the situation is just now, in my opinion, tourists from abroad should not be able to travel to Denmark as they could potentially bring infection to the country."
The question comes after pressure from a range of Danish mayors in Jutland who have expressed the wish for the opening of the Danish borders or at least an indication of when they would reopen.
Many municipalities in Jutland depend on German tourists for the summer season, as up to 80 percent of bookings of summer cottages are made by German tourists.
As these booking have already been made, there is uncertainty as to whether or not Germans will be able to travel to Denmark and in case they cannot, the tourist industry in Jutland would like to be able to promote any cancelled and thus vacant summer houses to Danish citizens looking for a holiday home in June, July and August.
The article continues below.
Should Germany go ahead with the opening of the German borders to Denmark it means that Danes and other citizens from Denmark can travel to Germany but not the other way around.
At a video conference today between the EU leaders one of the issues discussed is border openings within the EU and Schengen countries.
It is unknown what the position of the Danish Government is, much to the frustration of the opposition in parliament and the trade organisations Dansk Industri and Dansk Erhverv.
Wednesday night the Government resumes negotiations with the other political parties in parliament concerning what will be able to reopen on 10 May.
Support our magazine with a contribution of any size
We hope that you enjoy the information, insights and inspiration that we provide. We are a small team and we would like to keep delivering high quality, interesting articles for you to enjoy and your support will help Your Danish Life to continue to produce relevant content for expats in Denmark.
We do not want to put up a pay-wall, so we need your support and if you find our content relevant and worthwhile, we would value any contribution, however big or small, as a token of your appreciation of our efforts.
How to support:
Transfer any contribution to our bank account at: Your Danish Life/ Danish Expat Media Aps
Danske Bank Account number: 3409 11405673
IBAN: DK68 3000 0011 4056 73
or MobilePay to 2144 1224
Message: Support