Will the Tour de France come to Denmark? The government hopes it will.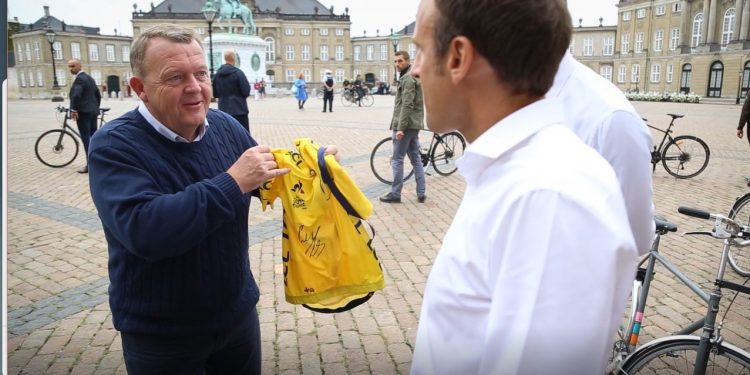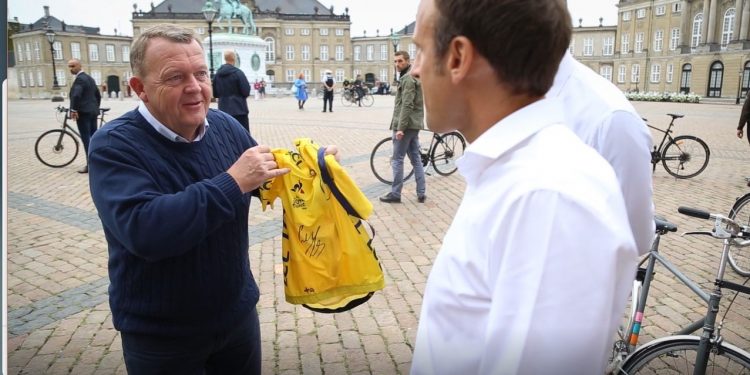 After French president Emmanuel Macron's visit to Copenhagen, and famous bicycle ride through the city, hopes are op that Denmark will be the starting country in 2020.
The article continues below.
By Bente D. Knudsen
No one is a greater cyclist enthusiast than Danish Prime Minister Lars Løkke Rasmussen, and it is no secret that the Danish Government has been trying to get the Tour de France to start from Denmark, which would be the first time in a Nordic country. The tender is for 2020.
Therefore, when the French President Macron said to students – whilst looking at Lars Løkke Rasmussen, during the EU debate in The Black Diamond, that
" I am happy to hear that you saw the Tour de France in Amiens ( Editor's note: a student said she had seen it in Macron's home town), I would be happy to see it in Copenhagen,"
the young audience was thrilled and so was Lars Løkke Rasmussen.
The article continues below.
And when the French President then took a bicycle tour through the inner city together with Lars Løkke Rasmussen, and amongst other the French Ambassador Francois Zimeray, and at the end of it handed the Danish prime minister a yellow tour t-shirt as a farewell present, the hope of landing the tour in Denmark grew.
The finance budget proposal for 2019 presented today also held an amount of DKK 17 million to help facilitate the work of getting the tour to start in Denmark.
Both Prime Minister Lars Løkke Rasmussen and Finance Minister Kristian Jensen have said to DR1 that they will make sure to plan to be in Copenhagen the first three days of July 2020.
However, the start from Copenhagen in July 2020 is not yet confirmed, so Danes must wait for a final confirmation before reserving their holiday to stay, or to flee, the event.
One of the hurdles is that part of the longest 180 km route is to take the cyclists across the bridge between Zealand and Funen, Storebæltsbroen, which would mean closing the main artery and high-way between those parts of Denmark to all traffic.
And it is well known what a traffic nightmare and hassle it is when that bridge is closed due to weather conditions.
You can see the full video and the route they took on the site of the Statsministeriet here.