Windy Wednesday ahead of us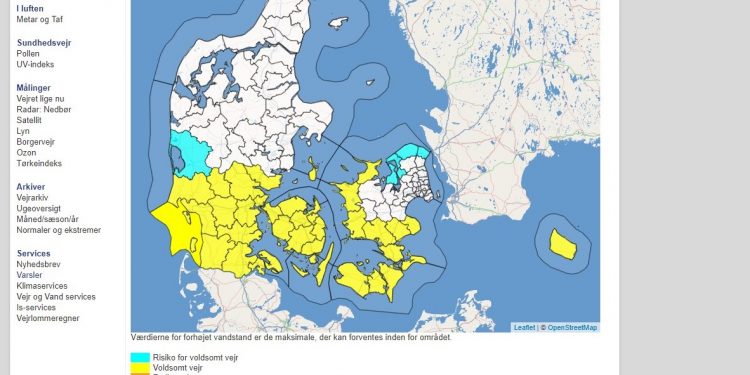 Not yet a full-blown storm warning – however the southern parts of Denmark can expect winds with gusts of storm strength. The first of many windblown autumn days is ahead of us.
By Bente D. Knudsen
Not as forceful as the hurricanes of the past week in the Mexican golf, however, Denmark is in for a windy Wednesday with DMI warning of vindstød – gusts of wind with storm strength up to 25/28 m/s. Depending on where you live the warning is issued 13 September at 10:00/ 14:00 until 14 September at 05:00/ 08:00.
The forecasts for the storm route are changing a little bit all the time – and the latest prognosis includes the North Coast of Zealand – so far not Copenhagen nor the North of Jutland. However, the whole of southern Denmark will be affected.
The wind is expected to be strong enough to create damages such as tiles blowing of rooftops, falling trees and potentially closing stretches of railway and temporary closing of bridges.
Therefore, if you are travelling stay updated on the weather and traffic situation.
DMI's warning is issued for Funen, Lolland, Falster, South Zealand, North West Zealand, Stevns, Slagelse, and in Jutland for Billund, Trekant området, Samsø, Vejen, Haderslev, Sønderborg, Aabenraa, Hedensted and Esbjerg, Fanø, Varde,Tønder and Ringkøbing-Skjern
North Zealand so far only Frederikssund, Helsingør, Halsnæs and Gribskov – but the wind will still be strong on all of Zealand.
Drive Safely.