YDL Book Nook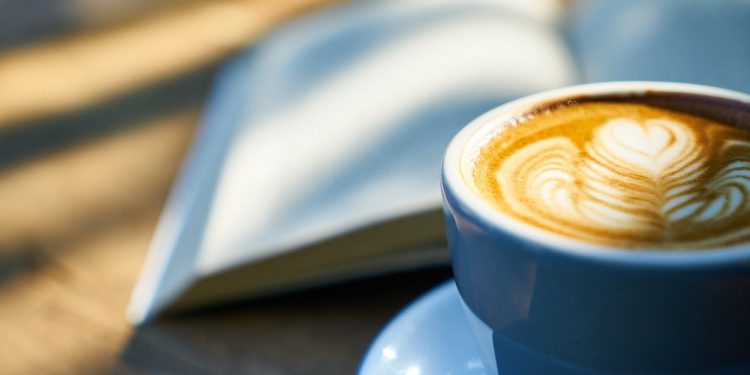 No travel plans or mini break possible? Escape with a good book this month.
The article continues below.
By Louise Chamberlain
Ongoing Covid-19 restrictions may have spoiled your plans for any break soon but you can still get away from it all between the pages of one of our  book recommendations.
Fiction favourites:
The Great Escape from Woodlands Nursing Home by Joanna Nell
Older people rarely feature highly in books but Joanna Nell seems to have made them her niche, perhaps drawing on her own experiences of working with the elderly?
The story follows the residents of Woodlands Nursing Home as they grapple with accepting the limitations that age inflicts upon them.
Hattie Bloom is a fiercely independent woman approaching ninety. She has always lived alone. After a fall, she finds herself in a nursing home and adjusting to communal living, where the routines and rhythms are imposed by the home's management, is a huge challenge. She looks out of her window and dreams of her escape.
Walter Clements, a retired driving instructor, is desperately trying to regain his independence by passing his mobility scooter test. It's not as easy as it looks.
When Hattie and Walter meet at The Night Owls, a clandestine club run by the unorthodox Sister Bronwen, they seem to have little in common. However, a series of events sees them join forces and an unlikely friendship begins to flourish.
The story is poignant and warm. It brings the characters to life and reminds us to see older people for who they once were rather than what they have been reduced to by the ravages of ageing. It's full of comedy and humour and is a heart-warming read.
The article continues below.
The Skylark's Secret by Fiona Valpy
Set in Loch Ewe, Scotland, in 1940, The Skylark's Secret is a beautifully crafted story about a highland community and the challenges they faced when their village became a base for the Royal Navy's Arctic convey missions during the Second World War.
The story is told in two timelines. Flora's story is set during the war and is a vivid depiction of the sacrifices and loss of wartime. The second perspective is that of her daughter, Lexie, who returns to the Highlands in the 1970's after her successful West End singing career is cut short.
As she explores her mother's past, she uncovers a devastating secret that has been kept for decades.
Well-written and carefully researched, the book paints a vivid picture of the difficulties that the seamen and their families endured.
There's love and loss, joy and heartbreak, plus a juicy secret to be discovered. The descriptions are so vivid that you can almost feel the salty sea breeze.
The Vanishing Half by Brit Bennett
New York Times-bestselling author, Brit Bennett's latest book is about identical twins, inseparable as children, who grow up to live in two very different worlds, one black and one white.
The Vignes twins grow up together in the 1950's in Mallard, a small fictional community in Louisiana. The town is home to an African American community in which lightness of skin is prized.
The community intermarry to ensure that each generation is fairer than the last.
Although they are identical to look at, in character they are polar opposites. Stella is quiet and clever and dreams of going to college. Desiree is "the wild one".
When they are 16, Desiree convinces Stella to run away with her to New Orleans. Until this point, Stella has always appeared to depend on Desiree so it's a surprise when she abandons her sister to start a new life. Stella constructs a new identity and "passes" as white.
In direct defiance of her upbringing, Desiree marries the blackest man she can find. She returns to Mallard, shocking the locals with her very dark-skinned daughter.
Both girls break the conventions of their up-bringing, but in very different ways. The challenges that they face because of their choices and lack of conformity to socially constructed norms develop into a story which is compelling and poignant.
The book weaves together multiple generations of the Vignes family, from the Deep South to California, and from the 1950s to the 1990s. It's an eye-opening exploration of race in recent American history.
The article continues below.
Non-Fiction inspirations:
Feel Better in 5 by Doctor Rangan Chatterjee
Have your New Year's resolutions fallen by the wayside? Are you beating yourself up about failing to stick to them….again? Dr Chatterjee's book addresses the reasons that we set ourselves up for failure and lays out his strategy for making lasting changes to improve health and well-being.
We often start the year with big goals. Dr Chatterjee argues that a series of tiny changes are more sustainable and add up to a greater chance of success.
His plan only requires you to commit five minutes per day to each of his three pillars – Mind, Body, and Heart.
Each pillar contains a variety of "health snacks". Choose one from each section and do it every day for five minutes. Deceptively simple but surprisingly effective!
The article continues below.
Children's Fiction:
The House at the Edge of Magic by Amy Sparkes
Set in a Victorian-style world, The House at the Edge of Magic follows Nine, an orphaned pickpocket, as she tries to escape her life in the Nest of a Thousand Treasures.
Nine steals a house-shaped ornament from a woman's purse. When she knocks on the door, the house grows big enough for her to go inside. The inhabitants have been put under a spell and they need Nine to help them to break it.
The House at the Edge of Magic is full of magical characters and is sure to delight independent readers from age 8 upwards.
Support our magazine with a contribution of any size
We hope that you enjoy the information, insights and inspiration that we provide. We are a small team and we would like to keep delivering high quality, interesting articles for you to enjoy and your support will help Your Danish Life to continue to produce relevant content for expats in Denmark.
We do not want to put up a pay-wall, so we need your support and if you find our content relevant and worthwhile, we would value any contribution, however big or small, as a token of your appreciation of our efforts.
How to support:
Transfer any contribution to our bank account at: Your Danish Life/ Danish Expat Media Aps
Danske Bank Account number: 3409 11405673
IBAN: DK68 3000 0011 4056 73
or MobilePay to 2144 1224
Message: Support