Your Copenhagen tourist is a teenager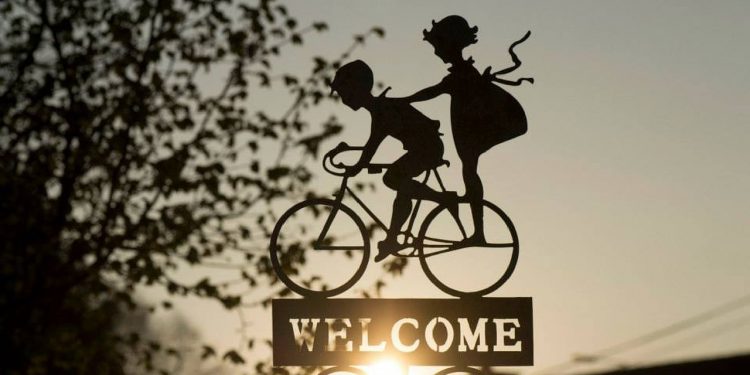 Expats often have friends coming to visit, and depending on their age, their needs will be different. Find here our best tips for visiting teenagers.
The article continues below.
By Lisa White
First things first is getting around in Copenhagen and to do that a teenager needs a bicycle.
With bicycle lanes throughout the city, adult supervision is rare. With bicycle shops on almost every other corner, a rental is easy and costs around DKK 130. Remember to rent lights and helmets for a nominal fee.
A good starting point is a visit to "The Little Mermaid." statute located on Langelinie at Copenhagen Harbour.
It's a great place to take pictures and hopefully the white swan will make an appearance.
A short ride from "The Little Mermaid" is the Amalienborg Palace where you can check out the changing of the guards.
Marching guards who look to be barley out of their teen age years themselves come out at 11.30 in regalia. Hopefully, the Queen will be in residence, as this will mean that the guards will be accompanied by the Royal Guard's music band, adding to the festive moment of the changing guards.
Make sure to grab a pølsehorn at a food cart. A chocolate milk is the typical pairing, which makes it an unusual, but complimentary pairing before heading on your way to the famous area of Nyhavn.
Bring your selfie stick with your best smile because the coloured houses which line the quay is the ultimate place to take "Instagram" worthy photos.
The article continues below.
If it is raining, the next stop should be a ride on over to Christiansborg Palace. Make sure to visit the Royal Stables; teenagers are usually fascinated by the beautiful animals in the ancient castle stables.
However, if it is a nice day, take a canal tour which lasts approximately one hour, but book it for before 14:30 because the tours do not run all day.
After your tour, make your way to the Tivoli Gardens for an afternoon of fun and into the night should you desire. Make sure to ride the wooden roller coaster! Enjoy a huge selection of foods for all taste buds.
If you are not completely worn out check out the Nørrebro nightlife. Do your homework regarding individual clubs for entrance fees and age requirements. You will be carded so be prepared.
A day in the life of a teenager in Copenhagen is a busy one and full of fun.
Go for it young people and enjoy!
Support our magazine with a contribution of any size
We hope that you enjoy the information, insights and inspiration that we provide. We are a small team and we would like to keep delivering high quality, interesting articles for you to enjoy and your support will help Your Danish Life to continue to produce relevant content for expats in Denmark.
We do not want to put up a pay-wall, so we need your support and if you find our content relevant and worthwhile, we would value any contribution, however big or small, as a token of your appreciation of our efforts.
How to support:
Transfer any contribution to our bank account at: Your Danish Life/ Danish Expat Media Aps
Danske Bank Account number: 3409 11405673
IBAN: DK68 3000 0011 4056 73
or MobilePay to 2144 1224
Message: Support