Halloween starts today in Tivoli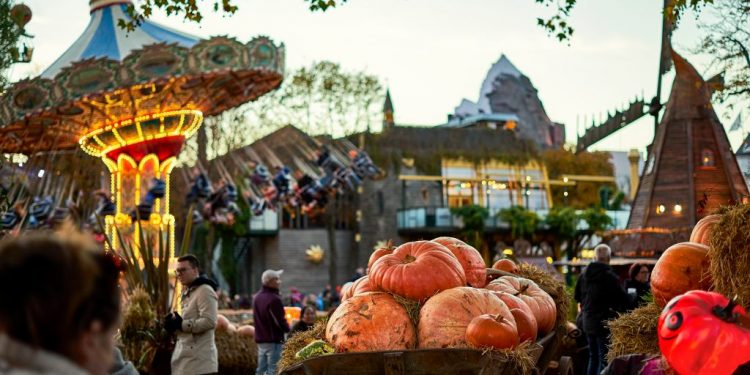 The Copenhagen amusement park embraced the American Halloween tradition 12 years ago. With more than 22,000 pumpkins used for decorations, the park lives up to its reputation for also focusing on decoration and visual delights.
By Bente D. Knudsen
It is NOT a Danish tradition but as with Black Friday, it seems to make good commercial sense for the old amusement park to prolong its normal annual summer season by adding a few more (Christmas being another one) during the Danish school's autumn holiday.
Open from Friday 13 October until Sunday 5 November, if the weather is nice, it can be a good excursion for adults and children alike.
A few fun events not to miss is for instance the Danish Pumpkin Championship taking place on Sunday 14 October at 11.30.
Here Danish producers compete to find the ones producing the largest pumpkin of the breed Atlantic Giant, this year one of them even imported Canadian seeds to improve his chances.
It is a popular event, so expect a crowd. Last year the winner pumpkin weighed 342 kg.
The article continues below.
Another fun event  taking place as Halloween gets closer is the Monsters' parade on 28 October at 17:00 – here more than 150 dressed up monsters take part when the Copenhagen Zombie Crawl parade passes through Tivoli.
On Halloween day itself the 31 October children can buy a special Halloween bag and do trick or treat amongst the many booths, who will have prepared sweets and other surprises for them.
Open Sunday to Thursday from 11:00 to 23:00 and Friday to Saturday from 11:00 to midnight.