Only this weekend you get an extra discount at Royal Copenhagen's two outlet stores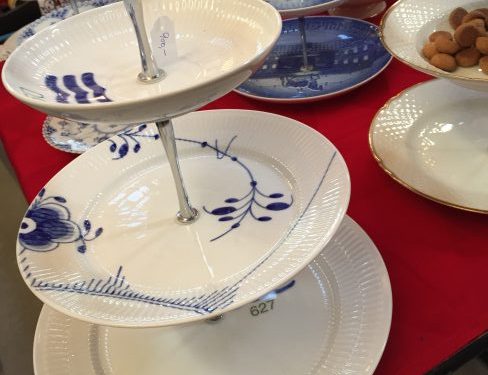 If you are looking for small Danish design items for your home, or as gifts for friends this autumn (Christmas is no longer that far away) – take advantage of the 40 % discount on Royal Copenhagen porcelain.
The article continues below.
By Bente D. Knudsen
You have probably found out by now how important a part Royal Copenhagen porcelain playes in any Danish household, or at the restaurants, and maybe you always wanted just one small item for your home as a souvenir from your stay here?
You might also be finding it an extremely expensive brand as porcelain breaks so easily when as an expat, you are on the move.
So, make the most of this opportunity just at the Danes do.
Once or twice a year the two outlet stores of Royal Copenhagen reduce their prices by an additional 25 percent – giving you a total discount of 40 percent on the regular shop prices.
Of course, you are buying what is called 2 Sortering, items that have a tiny mistake and therefore are not sold at full retail price.
But to be honest, as many Danes know,  it can be really hard to tell the difference.
So join the crowd (and yes it will be crowed as Danes just love Royal Copenhagen and a good discount opportunity) – ONLY on Saturday 29 September 2018.
The article continues below.
Located in Copenhagen and also in Vejle (Jutland), the two outlet stores have extended their opening hours for the special sale – they will be open on Saturday 29 September from 09:00 to 17:00.
Royal Copenhagen Outlet – Frederiksberg
Søndre Fasanvej 9
2000 Frederiksberg
Phone: + 3834 1004
Regular Opening Hours:
Monday – Friday: 10:00 to 18:00, Saturday 10:00 to 15:00
Royal Copenhagen Outlet – Vejle
Vesterbrogade 23
7100 Vejle
Phone:  7585 7888
Regular Opening Hours:
Monday – Thursday: 10:00 to 17:30, Friday: 10:00 to 18:00 and Saturday 10:00 to 15:00
Curious about the history of Royal Copenhagen and the Danes' infatuation with their national porcelain brand? Find out more here.