COVID-19 VACCINE UPDATE: Vaccines available from 15 November for all with self-payment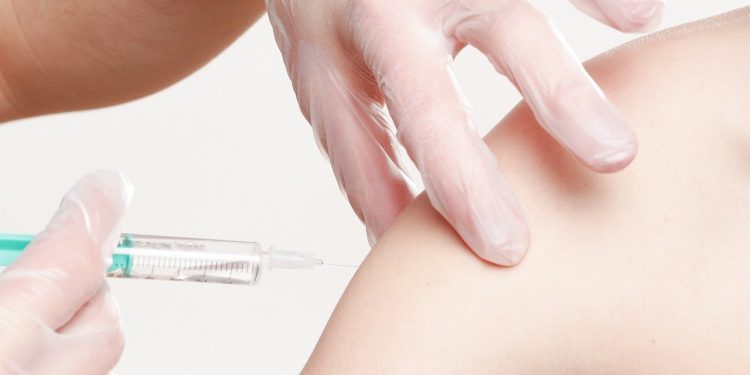 NEW: The Danish Health Board announces that it will be possible for all who are not offered a free booster vaccine to buy one from selected private companies, pharmacies and GP's
The article continues below.
By Bente D. Knudsen
It had been announced in September that all from the age of 50 would be offered a free booster vaccine and at the same time that it would become possible for everyone below the target age group to buy one, however, a date had not been fixed despite frequent requests for one as well as a plan for how residents could get access to paying for a covid-19 vaccine.
Finally, in today's press release from the Danish Health Board, it has been announced that from 15 November 2022 it will be possible.
The vaccines are made available from Statens Seruminstitut (the Danish centre responsible for infectious diseases and for vaccines) from the 7 November when private medical businesses as well as pharmacies and GP's wishing to offer the covid-19 vaccine through self-payment will be able to order them.
It is expected that the first self-paid shot can be given from 15 November.
The price for a vaccine has not been set, this is up to those offering it, however, Statens Seruminstitut will sell the vaccines at cost price allowing them to cover purchase and distribution costs.
The vaccines released will be Pfizer's Cominaty vaccine and Moderna's SpikeVax. Both vaccines are the variant-updated BA.1 vaccines.
The article continues below.
All Danish residents from the age of 50, including foreigners who are residents in the country and have a yellow health card, Danish address and CPR number are offered the COVID-19 booster vaccine for free.
They can book a free vaccine at one of the vaccination centers or from selected GP's, if  their own does not offer it, as well as from pharmacies. You can read more about the plan for the COVID-19 booster vaccine offered for free here.
Support our magazine with a contribution of any size
We hope that you enjoy the information, insights and inspiration that we provide. We are a small team and we would like to keep delivering high quality, interesting articles for you to enjoy and your support will help Your Danish Life to continue to produce relevant content for expats in Denmark.
We do not want to put up a pay-wall, so we need your support and if you find our content relevant and worthwhile, we would value any contribution, however big or small, as a token of your appreciation of our efforts.
How to support:
Transfer any contribution to our bank account at: Your Danish Life/ Danish Expat Media Aps
Danske Bank Account number: 3409 11405673
IBAN: DK68 3000 0011 4056 73
or MobilePay to 2144 1224
Message: Support