DK's Oscar and Emmy award winner – who is film maker SUSANNE BIER?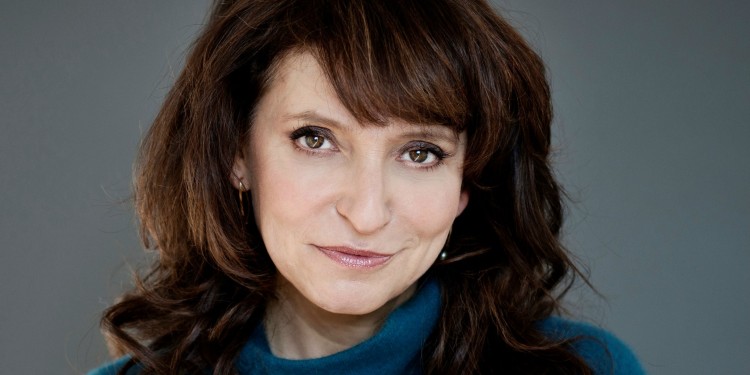 New HBO series "The Undoing", to be released on 26 Ocotber, has Danish film maker Susanne Bier as instructor. In 2018, her first Netflix movie, the thriller "Bird Box", was her largest measured by audience numbers so far. Who is the woman behind the success?
The article continues below.
By Adriana Alcina              Picture:Les Kaner
Becoming an internationally acclaimed filmmaker is not without challenges, especially when you come from a small country like Denmark.
Nevertheless, Susanne Bier has earned her spot amongst Europe's best known and most respected film directors thanks to a solid career made up of various critical and commercial successes.
Her success is due to her talent for combining commercial entertainment with powerful and emotionally compelling stories.
In 2011, she won a Golden Globe and the Oscar Academy Award for "Best Foreign Language Film" with "Hævnen" ("In A Better World"), a formidable film about revenge and forgiveness.
Previously, her film "Efter Bryllupet" ("After The Wedding") had earned her an Oscar nomination.
And in 2016 she won an Emmy award for the British mini-series "The Night manager".
She is the only Danish filmmaker to have been awarded so many international distinctions.
The article continues below.
Navigating human emotions
A master in portraying human emotions in an intense and realistic way, the Danish filmmaker has a knack for heart-wrenching melodramas and universal themes such as broken personal relationships. As she explains:
"It is really about addressing the conflict between the characters and addressing the storytelling and psychology. That way, the feelings are the undercurrent of the whole story."
Thus, her movies generally place characters in very difficult positions and explore their behaviours and emotional turmoil in critical situations, as was also the case with her 2019 success Birdbox.
In the new HBO series "The Undoing", starring Nicole Kidman as the main character, it is all about secrets and that people are not what they seem to be.
The serie unravels the secrets behind the polished super rich facade of Grace Fraser (played by Nicole Kidman), who lives the perfect life married to Jonathan Frased (played by Hugh Grant).
Bier's tendency to include dramatic elements in the storyline is often connected to her own family's roots.
During the Second World War, her Jewish relatives escaped across the sea to Sweden fleeing Denmark after the Nazi invasion.
At the same time, her international background makes the film director feel very comfortable in multi-cultural environments.
Bier has shot films in many foreign countries and she is used to working with an international cast.
The article continues below.
An extensive filmography
Bier's filming career took off in 1991 with "Freud Flytter Hjemmefra" ("Freud's Leaving Home"), and her subsequent movies (mostly dramas focusing on family relationships) achieved immediate success in Denmark.
Her first major breakthrough came eight years later with the romantic comedy "Den Eneste Ene" ("The One And Only"), and she was later praised for her Dogma 2002 film "Elsker Dig For Evigt" ("Open Hearts"). Bier saw it as a real challenge to make a movie following the Dogma austerity rules:
"They forced me to deal with the storyline and the characters, and I believe in artistic limitations. I've always thought that setting out a set of rules before you start and then being completely consistent with them is the only way to make a really good film."
But it wasn't until 2004 with her powerful drama "Brødre" ("Brothers") that Bier captivated the international press. The film explores the conflict between two brothers tragically affected by the war in Afghanistan, and it became so popular that Hollywood decided to adapt it for an American audience.
Following this success came "Efter Brylluppet" ("After The Wedding"), a family drama that explores healing and forgiveness by portraying an ethical and moral dilemma when the head of an orphanage is offered a donation by his ex-girlfriend's wealthy spouse.
The film was critically acclaimed and received several awards, including an Oscar nomination. The next step was Hollywood.
The article continues below.
Filming in Hollywood
Her first Hollywood film was "Things We Lost In The Fire" in 2007, a drama starring Halle Berry and Benicio Del Toro. The film received mostly negative reviews as the character development was deemed poor and the story was not moving.
Another of Biers Hollywood dramas, "Serena", featured one of Hollywood's most fashionable screen couples, Bradley Cooper and Jennifer Lawrence.
Even though the movie was released last year, she had actually cast them before they performed together in the Oscar-winning "Silver Linings Playbook".
In 2012, Bier also directed "Den Skaldede Frisør' ("Love Is All You Need"), a light comedy with a positive tone set in the picturesque Italian town of Sorrento.
 "A Second Chance"
Another Bier film, "A Second Chance", premiered in January 2015 and it was her first collaboration with popular "Game of Thrones" actor, Nikolaj Coster-Waldau. The movie is about paternal love and our desire to do things right on our own terms, even when the means are legally questionable.
The movie received mostly negative reviews, as many critics found it lacking subtlety and the storytelling weak and unconvincing.
"The Night Manager"
The  six-part miniseries, The Night Manager, was her first ever mini-series.
It is based on the best-selling spy novel by John le Carré, and is a sweeping, trans-global thriller about a hotel manager, actor Tom Hiddleston, who is recruited by MI6 to bring down an international arms dealer, played by Hugh Laurie.
The series earned Susanne Bier an Emmy in 2016.
Susanne Bier facts
Born on 15 April 1960
Susanne Bier grew up in a German-Jewish family in Copenhagen.
She studied Art at the Hebrew University in Jerusalem and Architecture in London and graduated from The Danish Film School in Copenhagen.
She has collaborated successfully with screenwriter Anders Thomas Jensen and they have worked together on some of her most remarkable films such as "Hævnen", "Elsker Dig For Evigt" and "A Second Chance".
She lives in Copenhagen with her partner and has two grown children.