Most likely – the only white Christmas is Tivoli's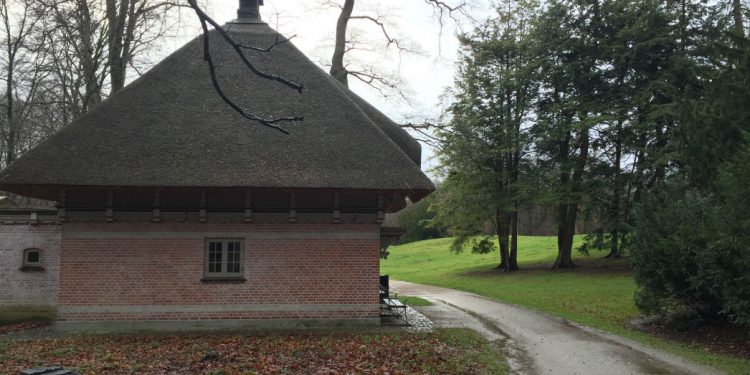 As the chances of a white Christmas have been called off by DMI, instead, 2019 may break all records concerning rain.
The article continues below.
Text and picture by Bente D. Knudsen
If you have been a resident of Denmark the past year, and certainly the past four months, you may believe that it can only rain in this country.
You are not quite wrong, as the Danish meteorological institute, DMI, are following each drop of water very closely.
It could be that 2019 surpasses the 20-year-old record wet year from 1999, which was 905 mm of rain.
So far, as of 18 December 2019, a total of 894 mm rain have fallen, bringing 2019 only 11 mm from setting a new record.
Therefore, the meteorologists at DMI are watching the last days of 2019 closely to see if it is broken.
Should this be the case, then 2019 will be the wettest year ever recorded by the institute.
Unfortunately, the last weeks of December promise only more of the same.
The article continues below.
Low pressure systems from the south-west bring warm and humid air, which again makes the days grey and cloudy. In between showers, we may get dry spells, and even a peep of the sun.
As a south-western low-pressure system dominates from Friday to Sunday, it will remain warm with temperatures between 6 and 10 degrees Celsius. There will be less wind.
For the Christmas days of 24 to 26 December, DMI's forecasts say the days will be grey and cloudy and we could get some showers, however, longer lasting dry  periods are also possible, and the 26 December, locally, the sun might even show up.
It will be colder with temperatures dropping below 0 during the night, and the day temperatures will be around 5 degrees Celsius.
In the long-term forecast for the period 27 December to 1 January, it may get slightly colder, but it will remain grey with possible showers and more long-lasting rain.
The article continues below.
The Danish weather this year is very much dominated by low-pressure systems from the west or south-west, which means that the weather remains mild, wet and grey.
Only if the low-pressure systems move further south will colder winter weather be able to reach us from the north; high-pressure systems during the winter bring cold frosty air, keeping the normal wet and mild low-pressure systems at bay, allowing cold air to push down instead.
If a high-pressure system builds up, temperatures  will drop, with the rain turning into snow and even bringing out more sun.
Unfortunately, this scenario is not anywhere to be found in the long-term forecasts for the first weeks of January, but of course, they are just forecasts.
Hoping for more white than wet from the clouds is allowed.
For those looking for a more "wintery" feel, we can only recommend a trip to Tivoli, whose snow-covered trees and bushes bring out a more winterly sensation.
As the snow is made from paper, it rains off, but Tivoli's gardeners repair it each morning to make sure the park stands white again.
Find our review of winter Tivoli here for your inspiration.