Royal Christmas at Schackenborg Castle and at Amalienborg Castle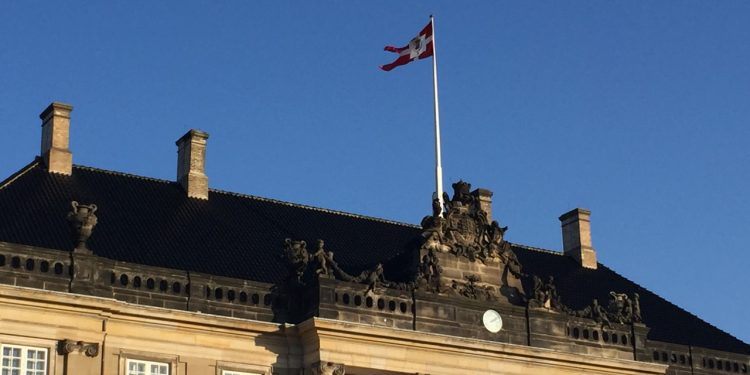 This year COVID-19 means that the royal family will split up for Christmas. Last year they were all together in Aarhus.
The article continues below.
By Bente D. Knudsen   Pictures: Inger Stokkink
The Royal House announced today that, contrary to last year, the Danish Queen will not be celebrating Christmas with her entire family at Marselisborg Slot in Aarhus. This year the Danish health authorities recommend a maximum number of 10 around the Christmas table, which with two sons and their families would make up 3 too many at the Queen's table.
Therefore this year the Danish Queen will travel to South Jutland to spend Christmas with her youngest son Prince Joachim, his wife Princess Marie and his four children (two from his first marriage).
The Crown Prince family will be spending Christmas at Amalienborg Castle.
This year the many different celebration around New Year have also been cancelled and there will not be the traditional New Year Levees with horse carriage rides through the streets of Copenhagen. However, the Queen's televised speech will of course take place on the 31 December at 18:00.
You can read all about the Queen's speech here.