The blossoms have bloomed early this year – ahead of Japanese cherry tree festival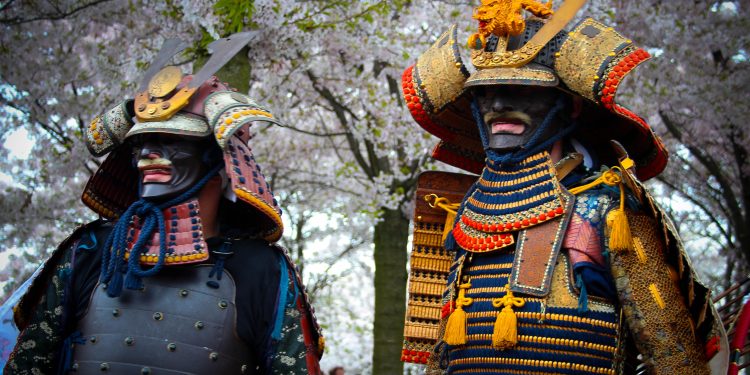 Do not miss out on the most amazing and spectacular sight the Japanese Sakura Festival in Denmark at Langelinie along the harbour front of Copenhagen on 23 and 24 April.
The article continues below.
By Bente D. Knudsen       Pictures: Hisham Ammar
After two years of coronalockdown the festival is finally back.
It  started in 2006 when the Copenhagen Municipality was given 200 Japanese cherry trees by the Danish Honorary Consul in Hiroshima, Mr Seiichi Takaki.
The occasion at the time was H. C. Andersen's 200 year birthday, and as Seiichi Takaki is also President of the famous Japanese bakery chain, Andersen, and given they were using his name, it seemed an appropriate gift.
The trees were planted in the park at Langelinie and named  Kirsebærlunden.  A small ceremony was held for their first blooming season in May 2007.
In his speech, the Japanese Ambassador mentioned how Japanese cherry tree event take place when they blossom in Japan, the so- called "hanami" which means "flower-viewing" or "admiration of flowers" and he suggested, how nice it could be, if the new cherry trees at Langelinie could  become the basis of a small Japanese inspired event where people could gather, bring their picnic and admire the trees.
Little did he know at the time that the festival would grow to become a huge event.
The article continues below
Since then more than 30,000 citizens gather each year at the end of April to celebrate the Danish-Japanese event, The Sakura Festival.
Every year more people seem to join in. This year the cherry blossoms have bloomed in time for the festival taking place the coming weekend on the 23 and 24 April at Kirsebærlunden on Langelinie.
The event is free of charge, takes place from 11:00 to 16:00 with numerous music and dance performances on the small stage put up for the event, as well as booths and activities for children. If the weather remains dry it is a very popular event and you won't be alone.
You can find more information here
Here our picture report from a previous year – courtesy of photographer Hisham Ammar