How to avoid getting fined this week while you cycle or ride a scooter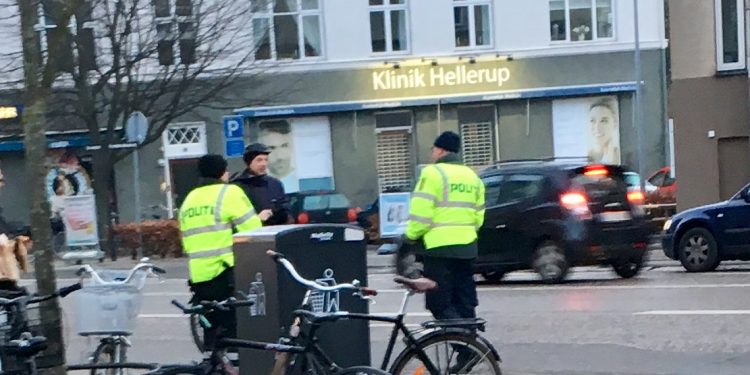 A nationwide traffic control by Danish Police this week is aimed at making cyclists and scooter drivers understand that their (mis) behaviour puts them and others at risk.
The article continues below.
By Bente D. Knudsen
Whether you are cycling on your bicycle, or riding a scooter, you will be the target of the Danish Police in a nationwide campaign running until the 2 March 2018.
This campaign aims to create awareness amongst cyclists and scooters that they are "soft" targets in the traffic and therefore more at risk of serious accidents – even deadly ones – if they do not abide by the traffic regulations.
In 2016, 31 cyclists and 8 scooter drivers were killed in the traffic. A total of 806 cyclists and 296 scooter drivers were injured, and in some of these accidents, the traffic behaviour of the cyclists and scooters were a contributing cause of the accident.
If scooters drive to fast, then they are creating a greater risk for themselves as well as for others on the road, also high speed often makes cyclists and pedestrians feel unsafe, and the noise is an irritation for those living close to the road.
The police will check if cyclists and scooter drivers are speaking on the mobile phone, driving on the pedestrian paths or the pedestrian crossing in the traffic crossings, or passing at a red light.
Fines are quite high for some of these offences, up to DKK 1,000.
If you are in doubt as to cycling regulations – find more information in our article here 
See what you can be fined for and the size of it below.
No lights on when they must be DKK 700
Hand holding your mobile phone with your hands while cycling DKK 1,000
Faulty breaks/reflects other faults DKK 700
Passing a red light DKK 1,000
Cycling/driving in the wrong direction DKK 1,000
Cycling in a pedestrian crossing DKK 700
Cycling on the pedestrian path in the wrong direction DKK 700
Not giving signs with your hands DKK 700
Cycling on a pedestrian path DKK 700
No bell that works – a warning is issued