How to avoid getting fined this week while you drive or cycle near a school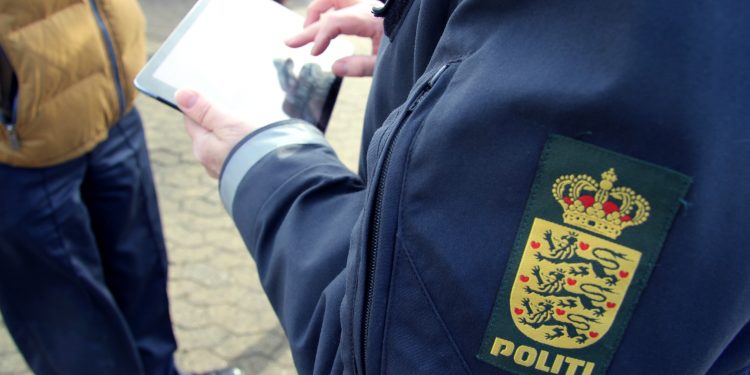 A nationwide traffic control by Danish Police this week near Danish schools will focus on improving the safety of school children on their way to and from school. Driving too fast near schools is a huge problem, in 2017 a similar control campaign resulted in 4,400 drivers charged with speeding.
The article continues below.
By Bente D. Knudsen
Whether you are driving your car, scooter or bicycle, you will be the target of the Danish Police if you are driving near a school in a nationwide campaign running until the 12 January.
This campaign aims to create awareness amongst all road users that speeding near schools increases the risk of accidents for children who are walking or bicycling to school as is the custom in Denmark.
During the controls the police will also check cyclists to make sure they abide by the traffic regulations, and especially for the children that they are aware of the need to be careful and attentive.
The police will also check if cyclists are speaking on the mobile phone while cycling, if they have remembered their lamps and whether or not they pass by bicycle or walking at a red light.
The article continues below.
Statistics from Vejdirektoratet ( The Danish Road Board) show that 10 times more 16 year-olds are hurt or killed in the traffic compared to six year-olds.
"Is is important to be very considerate when you drive close to a school. Unfortunately, we stop far to many drivers, who have forgotten to use their seat-belt for themselves and their child. Also many drivers are driving far to fast, and excessive speeding is a major factor in many traffic accidents.  During the dark season the visibility is bad in the morning and afternoon, which makes it even more important to be attentive and stay within the speed limit. Therefore we will be controlling around schools this week,"
says Erik Terp Jensen, Head of the National Traffic Center at Rigspolitiet.
Although the main focus is on children and their safety to and from school, you will still be a target as an adult if you are passing near a school at the time of the traffic control and not abiding by the rules – whether in your car or on your bicycle.
If you are in doubt as to cycling regulations – find more information in our article here