The cold is coming this weekend and will stay for a while the next weeks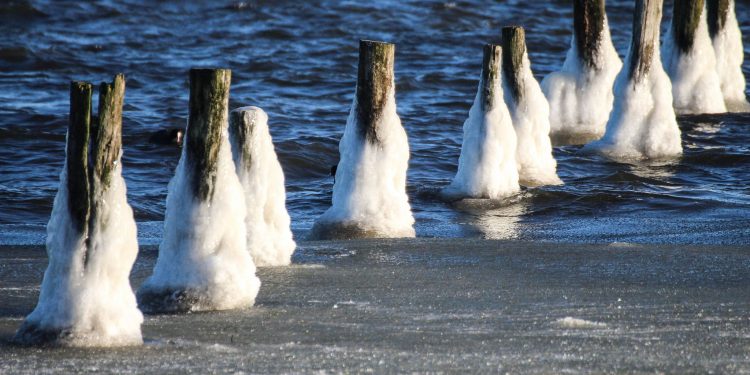 Just as February is slowly coming to an end and March officially is a spring month, winter has not yet given up. Real frosty weather is on its way.
The article continues below.
Prepare for some real cold days and nights starting on Saturday, the Danish Meteorologic Institute announces.
The weekend will bring days barely above 0 degrees Celsius and nights with frost from minus 2 to minus 8 degrees Celsius. Next week the days will be cold with around minus 2 to 3 degrees Celsius during the day time and down to minus 10 at night, and even colder in the middle of Jutland.
Monday the wind is expected to pick-up, making it feel even colder than that.
Contrary to what you might think – this is cold for the season. According to DMI the prognosis is fairly sure as fare as the cold is concerned, however, they are not certain how much snow, the cold will bring.
The article continues below.
In week 9 it is the Siberian cold from the North-East that brings the very cold air to Denmark and at Eastern coasts – such as Northern Funen, stretching from Lillebælt all the way up to Skagen cloud formations and some snow can be expected, this is also the case for Lolland/Falster and the southern islands – however as usual it is Bornholm, which can expect more snow than the rest of the country.
Week 10 and 11 are also expected to remain very cold – however, some snow can also be expected according to DMI.
They end their prognosis on a positive note – if you are looking for sun and warmth – reminding readers that the sun is getting stronger, and that on calm days, if you find a wind shielded spot in the sun – you might get the feeling of spring.
DMI has measured the countrywide temperature in Denmark since 1874.  In their latest newsletter they have published the frost statistics for the past 144 months of February to find out how cold February – the last winter month – normally is.
The article continues below.
The coldest February registered was in 1942, when on the 8 February, Brande registered minus 29 degrees Celsius.
Temperatures of minus 25 degrees Celsius or less have been registered nine times – and the last time was 40 years ago in 1978.
The last time in recent years that Denmark was in a real deep freezer with between minus 15 to minus 20 degrees Celsius was during February 2012.
The most common cold temperature is minus 10 degrees or less – this happened 113 times in February. The last time minus 10,7 degrees were measured was in 2016.
So we can only wait to see if there will be any records broken this time.
By Bente D. Knudsen  Picture: Hisham Ammar / Source: DMI news-service.