A warm and wonderful week with lots of sun lies ahead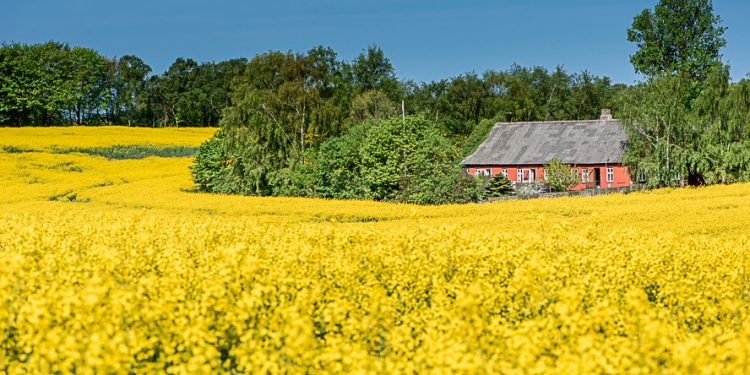 A high-pressure system brings sun and warm dry days to all of Denmark during the Pentecost bank holiday.
The article continues below.
By Bente D. Knudsen
May ends on a warm note and the warmth will last until the beginning of June. The reason is a high-pressure system over the British Iles which moves north east towards Scandinavia DMI announces.
Thursday and Friday will be dry with a great deal of sun and temperatures between 15 and 20 degrees Celsius with winds from the northwest, night-time temperatures will drop to 3 to 10 degrees Celsius.
Saturday will be the warmest day as temperatures will rise to 23 degrees Celsius – warmest in Jutland and somewhat cooler along the Baltic Sea coastline (Østersøen), winds will be light from the northeast and night temperatures between 7 and 12 degrees Celsius.
Sunday, Monday and Tuesday it will be dry and sunny in most places, temperatures will be between 15 and 22 degrees Celsius, winds will pick up along the Østersø coastline blowing from the northeast, so look for westbound coastlines for your bank holiday beach excursions.
The weather forecast is pretty sure until beginning of next week DMI announces, after that different models disagree as to whether the high pressure will remain and thus the sunny and warm weather or if it will be pushed further northeast allowing the west wind and more unstable weather to come back.
Support our magazine with a contribution of any size
We hope that you enjoy the information, insights and inspiration that we provide. We are a small team and we would like to keep delivering high quality, interesting articles for you to enjoy and your support will help Your Danish Life to continue to produce relevant content for expats in Denmark.
We do not want to put up a pay-wall, so we need your support and if you find our content relevant and worthwhile, we would value any contribution, however big or small, as a token of your appreciation of our efforts.
How to support:
Transfer any contribution to our bank account at: Your Danish Life/ Danish Expat Media Aps
Danske Bank Account number: 3409 11405673
IBAN: DK68 3000 0011 4056 73
or MobilePay to 2144 1224
Message: Support