Address to her people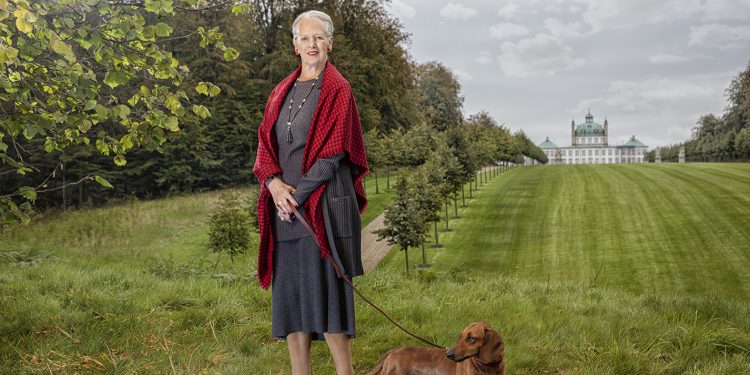 Danish Queen Margrethe is to make a short speech this evening to her people.
The article continues below.
By Bente D. Knudsen
The Royal House has announced that HM Queen Margrethe will speak to her citizens this evening at 19:00 at the occasion of her 80th birthday today. The speech will be transmitted live from Fredensborg Castle on both DR1 and TV2, it can also be live streamed at dr.dk select TV/Live.
As her normal birthday celebrations with amongst other the appearance and cheering from the balcony at Amalienborg castle have been cancelled, it seems that the Danish Queen has opted for a digital approach instead.
Today she was celebrated online with Danes singing for her all over the country – transmitted at 12:00 on DR1.
The pictures below are from her last large celebration five years ago when she turned 75.
At this occasion she was also celebrated with a carriage ride through Copenhagen City, something which due to the coronavirus crisis has been cancelled together with a range of other festivities.
Support our magazine with a contribution of any size
We hope that you enjoy the information, insights and inspiration that we provide. We are a small team and we would like to keep delivering high quality, interesting articles for you to enjoy and your support will help Your Danish Life to continue to produce relevant content for expats in Denmark.
We do not want to put up a pay-wall, so we need your support and if you find our content relevant and worthwhile, we would value any contribution, however big or small, as a token of your appreciation of our efforts.
How to support:
Transfer any contribution to our bank account at: Your Danish Life/ Danish Expat Media Aps
Danske Bank Account number: 3409 11405673
IBAN: DK68 3000 0011 4056 73
or MobilePay to 2144 1224
Message: Support
All pictures below courtesy of Hisham Ammar