After two years of abscence they are back: Danish Police warns against pickpockets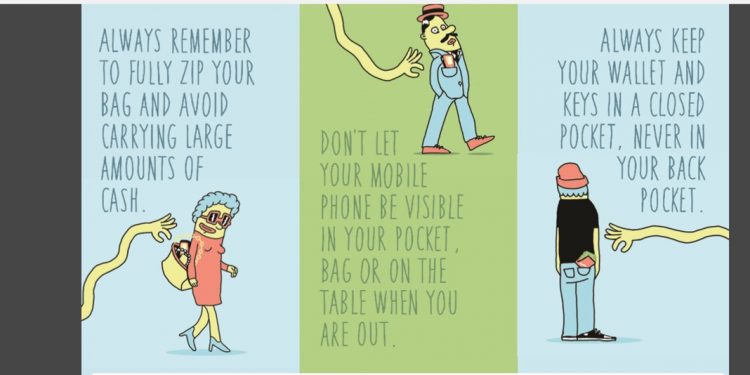 Coronavirus and locksdowns put a halt to pickpockets and bag-snatchers, unfortunately, as the society opens again, warnings are issued to take care of your purse and other belongings again.
By Bente D. Knudsen
As everyday life resumes, so do the number of thefts and pickpockets especially around main public transport areas, the Danish Police says in a press release.
In 2021, the number of cases was historically low, most likely due to the many changes in the society due to the restrictions and measures imposed due to COVID-19.
Despite being below the 2019 figures, the numbers are going up.
The Copenhagen Police has experienced a marked increase in thefts from bags and pockets and petty thefts during the first seven weeks of 2022, a total of 732 reported cases compared to the 247 reported cases in 2021.
Especially around the main train station Hovedbanegården and Nørreport Station as well as on Strøget and other pedestrian areas with crowds and many people.
The Copenhagen Police has previously focused on the problem with pickpockets and has worked together with DSB to ensure that passengers can travel safely with their belongings.
In the Copenhagen Police District the number of reported cases had been decreasing before the outbreak of COVID-19 from an all-time high of almost 25,000 reported cases in 2016 to around 14,000 in 2019.
A campaign with English language material aims at catching tourists and young people's attention, and of informing them of how they can protect themselves and their belongings.
Statistics show that these two groups are the preferred targets of the criminals.
With short video spots in the Metro,and posters and distribution of postcards, the campaigns message is to tell the city's citizens and visitors how they can enjoy the city without being exposed to theft.
This campaign will be run again in 2022.
Take Care - protect your belongings
Most importantly:
Remember to always fully zip your bag and avoid carrying large amounts of cash
Don't let your mobile be visible in your pocket or on the table when you are out
Always keep your wallet and keys in a closed pocket, never in your back pocket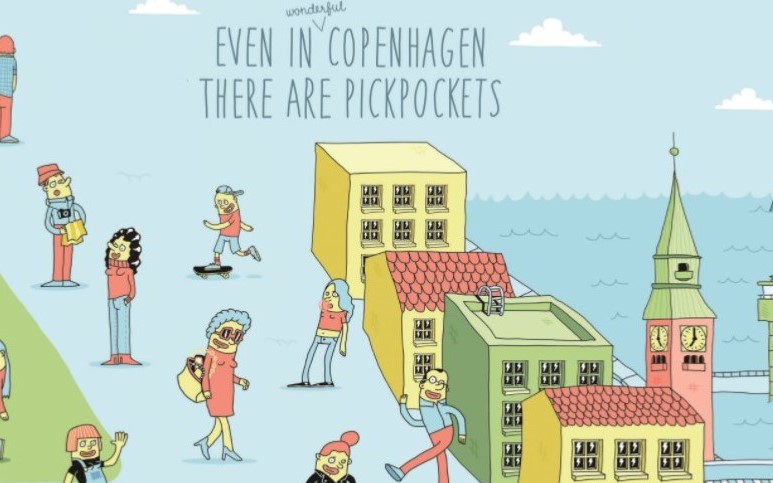 Support our magazine with a contribution of any size
We do not want to put up a pay-wall, so if you find our content relevant and worthwhile, we would value any contribution as a token of your appreciation.
How to support:
Transfer any contribution to our bank account at:
Your Danish Life
Danske Bank
Account Number: 3409 11405673
If you need our IBAN number it is: DK68 3000 0011 4056 73
SWIFT/BIC: DABADKKK
or MobilePay to 2144 1224
Message: Support