All adults can now sign up for a COVID-19 test with their NEMID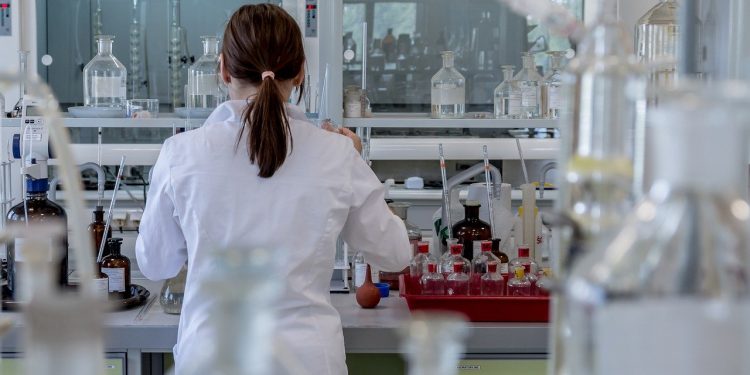 As of today all adult citizens in Denmark can sign-up for a free PCR test.
The article continues below.
By Bente D. Knudsen
As of today testing is open to all citizens without having to contact their GP or the emergency doctor first. If you think you might be infected, even without having any symptoms, and you would like to know, you can sign up online at coronaprover.dk with your Nem-ID.
It is the final implementation of a large-scale testing system as part of the reopening of the society. If you do not have a Nem-ID, you can call a number in your region for an appointment.
Order a test or find the number at coronaprover.dk
The test is conducted in one of the white tents runs by Test Center Danmark in 16 cities across the country. Up until today it has required a referral from your GP, emergency doctor or your employer to be tested but over the next few days, the system is ready for people without symptoms who might want a test.
It is still recommended, if you are presenting symptoms of COVID-19, that you call your GP or an emergency doctor who will then refer you to testing in a hospital.
The Danish Health and Elder Minister, Magnus Heunicke, says in the press release that:
"We have brought the infection rate down to a very low level and it is therefore imperative that there are no hidden pockets of infection which could make the infection rate rise again. Every single chain of infection is one too many and can potentially turn into several. Therefore, the national testing strategy is about significantly increasing testing for COVID-19 widely in the population. So, if you just have the slightest suspicion that you might have been infected with COVID-19, then you should be allowed to be tested."
It has not yet been announced if it will be possible to sign-up for an antibody test in the same way. At present the Danish health authorities are looking only to contain spread by identifying those infected. Antibody testing is not yet open to all.
The article continues below.
How to get the test:
Try to arrive at the test centre appointed for your test as close to the allotted time as possible, follow the signs on site and remember your yellow health card. If you do not have one, bring another picture ID such as pass, drivers' licence.
At the test centre, staff will take a swab from your throat and within 72 hours (3 days) you will get the answer through sundhed.dk and in the app MinSundhed. The name of the test is SARS-CoV-2 (RNA), the medical name of the COVID-19 virus. Use your NemID to log in.
The test will either be positive, negative, or non-conclusive (the test was not able to determine anything and you can ask for a new one).
Positive:
You are advised to self-isolate for 14 days and until 48 hours after your last symptoms. You are asked to help find all contacts in your network whom you could have infected. Find more information about what to do at sst.dk/test-positiv-coronavirus.
Negative:
If the test answer is negative, it means that you most likely are not at present infected with COVID-19. It does not say whether you have at some point been infected in the past (that would require an antibody blood test).
Stay vigilant as far maintaining social distancing and maintain a high hand hygiene. As the virus is still present in society, you could still at another point in time get infected.
Facts:
A total of 50,000 tests are made available on a weekly basis through the white tents in Test Center Danmark.
You can read more about the 16 centres in our article here:
Support our magazine with a contribution of any size
We hope that you enjoy the information, insights and inspiration that we provide. We are a small team and we would like to keep delivering high quality, interesting articles for you to enjoy and your support will help Your Danish Life to continue to produce relevant content for expats in Denmark.
We do not want to put up a pay-wall, so we need your support and if you find our content relevant and worthwhile, we would value any contribution, however big or small, as a token of your appreciation of our efforts.
How to support:
Transfer any contribution to our bank account at: Your Danish Life/ Danish Expat Media Aps
Danske Bank Account number: 3409 11405673
IBAN: DK68 3000 0011 4056 73
or MobilePay to 2144 1224
Message: Support