Blooming alder and hazel trees start the pollen season early and with high levels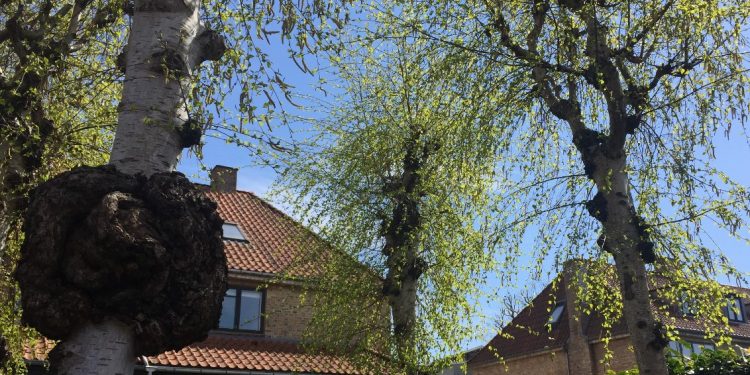 While warm dry days may be just what you have been waiting for, for those affected by various pollen allergies, they also mean the start of the pollen season.
The article continues below.
By Bente D. Knudsen
This year the season has started early with high pollen levels according to the Danish Asthma and Allergy Association. Together with DMI, the Danish Meteorological Institute, they monitor the pollen count during the season.
The past days' very spring like temperatures have made the alder and hazel trees bloom.
At the Danish Asthma and Allergy Association they have registered a very early start of the pollen season:
We have registered a growing amount of pollen from alder and hazel and therefore the season with a daily monitoring of the pollen levels has started," the association says on their website.
Yesterday a record pollen figure of 913 for alder and 72 for hazel was registered in East Denmark and in West Denmark levels were high as well at above 50 for Alder and above 15 for Hassel.
People who react strongly when the birch trees bloom may also react strongly to high levels of alder and hazel. Denmark has more than 1,000,000 citizens with pollen allergy, of them 50 percent suffer from Birch pollen allergy and thus may react to the blooming alder and hazel trees.
The weather also tends to affect its development, and sunny and warm weather leads to many pollen, whereas cold and rain give a quiet season.
For those not used to allergies, take note that a running nose and red and even running eyes are not typical coronavirus symptoms but instead very typical for those afflicted with pollen allergy.
Find links to more pollen counts below.
At DMI's website you can find a daily pollen count – find it here
In Denmark you will find that the next trees/ other pollen producers to bloom are: birch ( April/May), grass (June) and artemesia(July) – the season lasts until end of August.
Tips and advice if you are a pollen allergy sufferer
As it is impossible to avoid pollen completely make sure to get the right medical treatment. If, despite your treatment, you still have symptoms when the pollen count is high – here are a few tips:
• Reduce pollen by using sunglasses – or special cycling glasses
• Wash or rinse your hair before bedtime – to avoid getting pollen in your bed
• Do not dry you clothes or bed linen outside during the pollen season as they will collect up pollen grains and bring them inside
• Air out in the early morning or late evening when there are the fewest amount of pollen in the air – and keep doors and windows closed at peak birch pollen times
Support our magazine with a contribution of any size
We hope that you enjoy the information, insights and inspiration that we provide. We are a small team and we would like to keep delivering high quality, interesting articles for you to enjoy and your support will help Your Danish Life to continue to produce relevant content for expats in Denmark.
We do not want to put up a pay-wall, so we need your support and if you find our content relevant and worthwhile, we would value any contribution, however big or small, as a token of your appreciation of our efforts.
How to support:
Transfer any contribution to our bank account at: Your Danish Life/ Danish Expat Media Aps
Danske Bank Account number: 3409 11405673
IBAN: DK68 3000 0011 4056 73
or MobilePay to 2144 1224
Message: Support