Buy leftovers for DKK 40 – use the To Good To Go app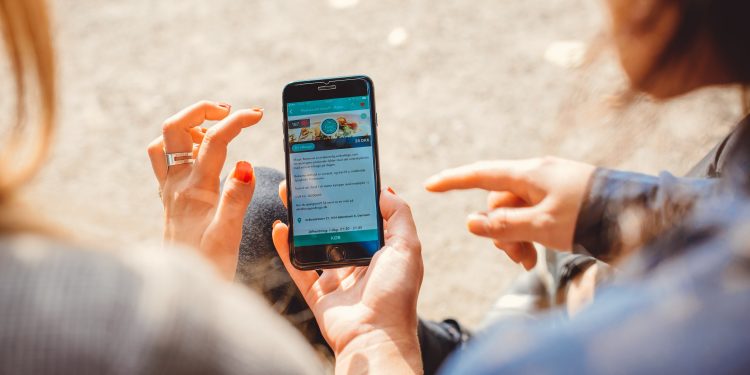 Since the launch in 2016 in Denmark, the money saving app, Too Good to Go, has grown to cover a total of nine  countries and also has a shop in Frederiksberg.
The article continues below.
By Bente D. Knudsen           Picture: PR
If you don't fancy spending DKK 200 on dinner, try instead the money saving app or website, Too Good To Go.
At this site you can buy leftovers from restaurants, cafes and bakeries who sell off food that is still edible, but unsold, instead of throwing it away. The free app also makes it easy to find a meal close to home. Or go to the leftover shop Frederiksberg, here wholesalers can hand in food, which can not longer be sold in shops, instead you can buy your groceries at low cost and make your own meal.
The shop is located on Nyelandsvej 21C in Frederiksberg.
The app itself is a great way to save money and be environmental friendly too and you use it both to order your meal as well as to buy from the new shop online.
It is free to download and use, and once you have logged in, a list of restaurants, cafes and bakeries in your area come up, most of them sell for DKK 20, a few at DKK 40.
You can usually pick-up your cheap dinner or fresh bread about one hour before the outlet closes – for restaurants expect it to be around 22:00, – so it's late dinner that day.
No Michelin starred restaurants have joined just yet, mostly you will find leftovers from buffets and sushi restaurants.
Founded in Denmark at the end of 2015 by a group of friends, Too Good To Go was soon able to grow internationally and in January 2016 work began on Too Good To Go UK.
Since then a range of high profiled Danish investors have joined the company, amongst other Preben Damgaard ( he made a fortune selling his it company Navision to Microsoft) and Mette Lykken ( who made a fortune when she sold her parts of start-up company Endomondo).
The capital raised has enabled the company too expand grow internationally and today a total of eight countries have joined in.
More than five million meals have been saved from being thrown out in the participating countries according to To Good To Go.
Every year Danes throw out 700,000 tonnes of food, which is a waste, if it could be sold a low cost and eaten instead is the To Good To Go vision. In Germany, 19 tonnes of food are thrown out every minute.
The participating countries are: Denmark, Germany, France, UK, Switzerland, The Netherlands, Belgium, Norway and Spain.