Buy leftovers for DKK 40 – use the Too Good To Go App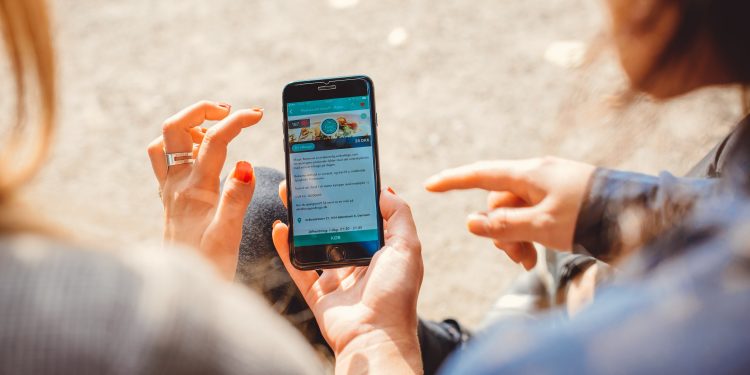 Launched in Denmark in 2016, the money saving App, Too Good To Go, has become a huge success – so much so that it can be hard to get hold of a magic bag. Find a few tips here.
The article continues below.
By Bente D. Knudsen           Picture:PR To Good To Go
If you don't fancy spending DKK 200 on dinner, try instead the money saving App Too Good To Go.
The App lets you buy leftovers from amongst other restaurants, cafes, bakeries and grocery stores. The food is still edible, but unsold, and instead of wasting it by throwing it away, consumers can get a cheap meal instead.
The free App also makes it easy to find a meal close to home as users can search for outlets close to their home, workplace or school.
The App itself is a great way to save money and be environmentally friendly too; you use it order and pay for your meal.
It is free to download and use, and once you have logged in, a list of participating outlets  come up, prices range around DKK 40.
You can usually pick-up your cheap dinner or fresh bread about one hour before the outlet closes,  for restaurants expect it to be around 22:00, so it's late dinner that day.
Needless to say that with rising food prices, Too Good To Go has become a huge success, so much so, that it can be hard to get hold of a cheap Magic Bag ( on the Danish App it is called a Lucky Bag).
The Danish site offers a a range of tips to help users get lucky. Take note that if you look for an English language option then one of the English language country sites will appear, which does you no good if you live in Denmark.
Tips on how to get a Magic bag below
As the Magic bags are being ripped away this is a great frustration for those who check the app time and time again – with no food to save.
According to Too Good To Go a few tricks can significantly increase your chances.
1. Mark your favourites
Are there any stores that you particularly like? Remember to mark them as favourites in the App, this makes it easier to keep an eye on whether they have any food to save.
Add as a favourite by pressing the little "❤️".

2. Enable notifications
There are many benefits to turning on notifications.  Among other things, you will be informed if one of your favourites has bags available. If you have notifications turned on, you will also be notified when there is news in the App.
Activate your notifications by pressing "account information", which you will find under the "me" tab. Next, tap on "my profile" and then on "notifications".
3. Hide sold-out lucky bags
Get a quick overview of available lucky bags by using the "hide sold out" filter. You might even find a few shops that you haven't seen before.
4. Expand your search area
You can also increase your chances of grabbing a lucky bag by slightly expanding the search area in the app. Or maybe you should try hunting for lucky bags in a new area? For example, around your workplace or school, where you are anyway during the day.
Founded in Denmark at the end of 2015 by a group of friends, Too Good To Go was soon able to grow internationally and has expanded to more 17 countries.
A a range of high profiled Danish investors have joined the company, amongst other Preben Damgaard ( he made a fortune selling his IT company Navision to Microsoft) and Mette Lykken (who made a fortune when she sold her parts of start-up company Endomondo).
Mette Lykken is today the CEO of Too Good To Go.
Every year Danes throw out 700,000 tonnes of food. This is a a waste, if it could be sold at low cost and eaten instead   – which is the  Too Good To Go vision.
The same goes for the other countries – for instance in  Germany 19 tonnes of food are thrown out every minute.
The participating countries are: Denmark, Germany, France, UK, Switzerland, The Netherlands, Belgium, Norway, Spain, Austria, Portugal, Sweden, Ireland, Poland, the USA, Canada and Switzerland.
Too Good To Go has over 18 million users globally with more than 1.7 million users in Denmark.

Support our magazine with a contribution of any size
We hope that you enjoy the information, insights and inspiration that we provide. We are a small team and we would like to keep delivering high quality, interesting articles for you to enjoy and your support will help Your Danish Life to continue to produce relevant content for expats in Denmark.
We do not want to put up a pay-wall, so we need your support and if you find our content relevant and worthwhile, we would value any contribution, however big or small, as a token of your appreciation of our efforts.
How to support:
Transfer any contribution to our bank account at: Your Danish Life/ Danish Expat Media Aps
Danske Bank Account number: 3409 11405673
IBAN: DK68 3000 0011 4056 73
or MobilePay to 2144 1224
Message: Support