Closed streets in Copenhagen and Frederiksberg due to ROYAL RUN on 29 May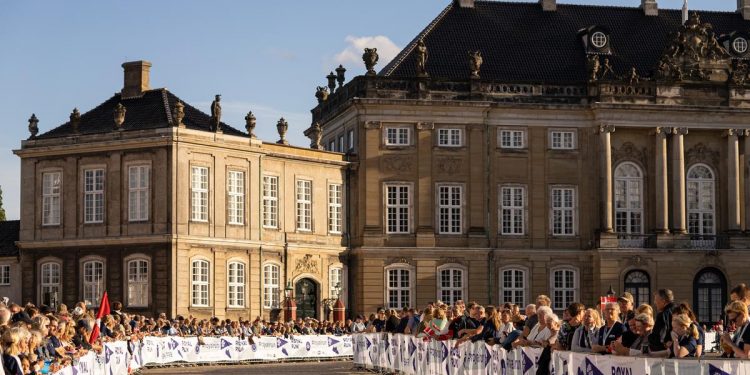 Royal Run takes place in several cities with the last long run in Copenhagen and Frederiksberg on Monday 29 May. HRH Crown Prince Frederik will open the 10 km run in the late afternoon in Copenhagen.
The article continues below.
By Bente D. Knudsen
Royal Run is organised by the NOC & Sport Confederation of Denmark, DGI and the Danish Athletics Federation as part of the ambitious "Bevæg dig for livet" (Move for Life) campaign. Royal Run is supported by Nordea-fonden and TrygFonden with TV2 as the media partner.
This year, the Royal Couple will split up to enable royal participation in five Danish cities:
The Crown Prince runs in Aabenraa and Herning as well as a 10 km in Copenhagen and Frederiksberg and the
Crown Princess runs in Nyborg and Nykøbing Falster.
When and where the royal children will participate has not been announced and is only known on the day itself.
The event also means that large parts of the inner cities, where the runs take place, are closed off to traffic for more or less the whole day.
This especially affects large part of Copenhagen and Frederiksberg on a bank holiday with potentially many visitors and tourists.
Notably popular tourist sites are affected as the target area is at Amalienborg Slotsplads and the 10 km run takes place around Copenhagen and Frederiksberg at popular tourist sights such as Den Sorte Diamant, Tivoli, Københavns Rådhus, Frederiksberg Alle, Frederiksberg Rådhus, the lakes, Christiansborg and Kongens Nytorv.
The article continues below.
In general, it is recommended not take your car to town, as well as to not bring your bicycle with you to the start and end area of the runs around Amalienborg Palace as it will be crowded, and bicycles will be in the way.
In Copenhagen, the route goes from Nyhavn via Frederiksberg and ends at Amalienborg Slotsplads.
Traffic on the route will be closed from 8:30 to 23:00 and the start/end area from 06:00 to 24:00. Some roads will be closed for parking already on the 28 May .
On the site of ROYAL RUN, you can find details of the routes and the traffic, find it here:
The following streets in Copenhagen will be closed from 08:00 to 24:00 on 29 May: Skt. Annæ Plads, Amaliegade, Toldbodgade, Holbergsgade, Nyhavn og Herluf Trolles Gade, Kvæsthusgade and Fredericiagade to Bredgade.
Support our magazine with a contribution of any size
We hope that you enjoy the information, insights and inspiration that we provide. We are a small team and we would like to keep delivering high quality, interesting articles for you to enjoy and your support will help Your Danish Life to continue to produce relevant content for expats in Denmark.
We do not want to put up a pay-wall, so we need your support and if you find our content relevant and worthwhile, we would value any contribution, however big or small, as a token of your appreciation of our efforts.
How to support:
Transfer any contribution to our bank account at: Your Danish Life/ Danish Expat Media Aps
Danske Bank Account number: 3409 11405673
IBAN: DK68 3000 0011 4056 73
or MobilePay to 2144 1224
Message: Support