Copenhagen Airport closes 24 gates to reduce costs with travel hard hit by restrictions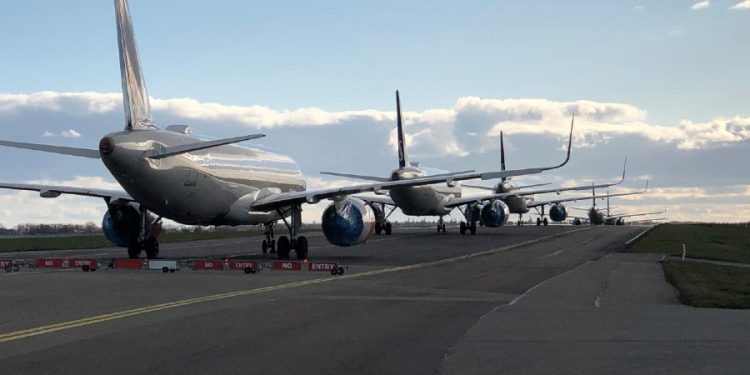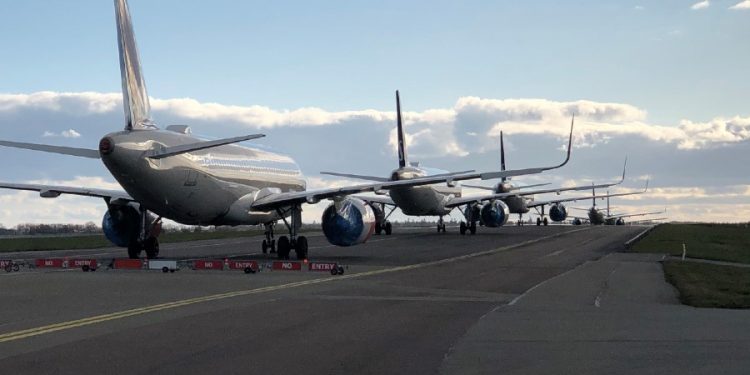 With little hope of immediate improvement, the airport adjusts to the new normal of more limited air travel for the rest of 2020 and far into 2021.
The article continues below.
By Bente D. Knudsen                    Picture: With permission from Jørgen Licht
Copenhagen Airport announced today that they are closing down large parts of the airport, in total 40 percent of capacity will be taken out, affecting 24 gates, in an effort to reduce running costs such as maintenance, electricity and cleaning of large unused parts of the airport.
On an average day, pre COVID-19, the airport handled 83,000 travellers, in recent weeks this number has been reduced to 5,600.
The airport said in a press release that the closure from 25 November 2020 will last through the end of 2020 and all of 2021 as they do not believe air traffic will resume to past levels quickly.
Should the number of passengers return, with a need for more space, it will be possible to reopen the closed sections within two months.
The changes will affect the access to the main security area as it will no longer be possible to access it from Terminal 2, passengers checking in in Terminal 2 will need to go to Terminal 3 to get through security.
The Finger A og Finger West with the gates A2-A34 are the ones being closed.
The article continues below.
Only the access to airport security will be felt by the passengers as all else remains unchanged.
Last week it was decided to shut down all commercial flights during the night from 00:00 to 06:00 in order to ease handling costs for airlines, the airport, the ground handlers and the authorities.
Air freight is not affected by the night shut down.
The airport handles a great deal of airfreight which continues to come in to assure supplies of goods, in fact 33 percent of the value of the country's export is transported via air freight and every day a large among of medication and other goods are transported in and out of the country.
Support our magazine with a contribution of any size
We hope that you enjoy the information, insights and inspiration that we provide. We are a small team and we would like to keep delivering high quality, interesting articles for you to enjoy. Your support will help Your Danish Life to continue to produce relevant content for expats in Denmark.
We do not want to put up a pay-wall, so we need your support and if you find our content relevant and worthwhile, we would value any contribution, however big or small, as a token of your appreciation of our efforts.
How to support:
Transfer any contribution to our bank account at: Your Danish Life/ Danish Expat Media Aps
Danske Bank, account number: 3409 11405673
or Mobilepay to 21 44 12 24
Message: Support