Coronavirus NEWS: Age split of those hospitalised and deceased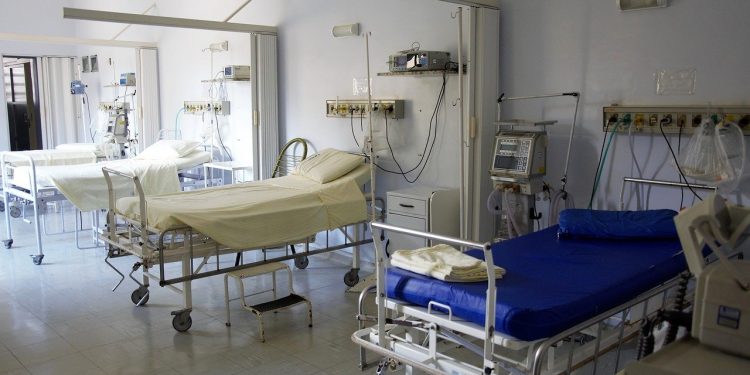 Danish figures confirm those from other countries: mortality rate highest for the oldest and young people are rarely in hospital.
The article continues below.
By Bente D. Knudsen
The Danish infectious disease institute, Statens Serum Institut, has published a new overview with more details concerning the age group and gender split both of those confirmed infected, those who have been hospitalised and those who have died with a COVID-19 infection as at 4 April 2020.
The Danish numbers confirm what has been seen in other countries; age as well as other underlying chronic diseases are important risk factors.
For those above the age of 80, the mortality rate is high, however, SSI points out that a large percentage of those who have died also had other illnesses such as cancer, diabetes, heart or lung diseases (comorbidity).
In Denmark, 60 people aged 80 to 89 have died with COVID-19, of which 52 had other chronic diseases as well. 21 were women, 39 men, totally 218 have been hospitalised within this age group.
The article continues below.
The figures also show that a large percentage of those confirmed ill with COVID-19 are aged 40 to 60, a total of 1,651 out of the 4,077 confirmed cases, still a result of the many infected elsewhere in March either from skiing or business trips. Of the 1,651,  308 have been hospitalised and none have died.
Younger people aged 20 to 39 are not often hospitalised, of the 878 confirmed COVID-19 cases only 8 percent have been hospitalised and none have died.
Of the 161 deaths so far registered in Denmark, all were above the age of 60, 136 died with COVID-19 but as described they had other underlying illnesses/comorbidity: the occurrence of more than one illness or condition at the same time.
Men seem to be more at risk than women, 66 percent of all deceased were men.
Support our magazine with a contribution of any size
We hope that you enjoy the information, insights and inspiration that we provide. We are a small team and we would like to keep delivering high quality, interesting articles for you to enjoy and your support will help Your Danish Life to continue to produce relevant content for expats in Denmark.
We do not want to put up a pay-wall, so we need your support and if you find our content relevant and worthwhile, we would value any contribution, however big or small, as a token of your appreciation of our efforts.
How to support:
Transfer any contribution to our bank account at: Your Danish Life/ Danish Expat Media Aps
Danske Bank Account number: 3409 11405673
IBAN: DK68 3000 0011 4056 73
or MobilePay to 2144 1224
Message: Support
Current status (4 April morning):
A total of 4,077 confirmed COVID-19 cases, of which 161 have died.
Currently 507 are hospitalised, of which 142 in intensive care and 112 in a ventilator. You can find more information here.