Coronavirus news: COVID Restrictions as of 29 November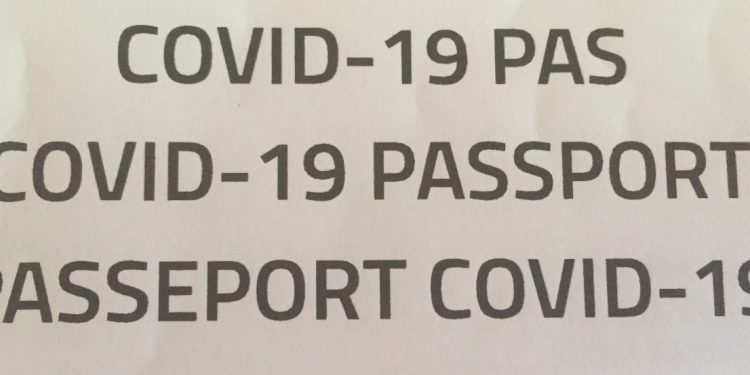 The Danish Parliament's epidemic commission has agreed on a range of restrictions to further curb spread. Find an overview here:
The article continues below.
By Bente D. Knudsen
Starting on Monday 29 November the facemask is back and the need to show a valid corona pass is further extended, also the validity of a negative test will be reduced.
The measures are in place as long as covid-19 is classified as a socially critical illness, being a socially critical illness means that the Government may ask to impose restrictions under the Danish Epidemic Law.
Coronavirus has been was reclassified since 10 November and so far until  10 December, as  the opposition and support parties would only allow the classification to be put in place for a month instead of the four-month period which the Danish Government had asked for.
Whether this date will be prolonged has not yet been decided upon but will be by the Government and Parliament as the date approaches.
The article continues below.
So far this is valid as of 29 November:
-Validity of Corona pass based on negative test reduced for PCR test from 96 hours to 72 hours and Quick test from 72 to 48 hours.
– Corona pass to be presented for entrance to nightclubs and indoor restaurants, bars, eateries, cultural and leisure institutions as well as person-related liberal service professions such as hairdressers, tattooists, piercings, spas, body care, beauty and massage clinics as well as solariums.
-Corona pass to be presented upon entrance to all outdoor events with more than 1,000 participants and for indoor events with more than 100 participants (since 10 November this was valid as well but with up to 2,000 outdoor and 200 indoors).
-Public and private institutions and businesses may make the presentation of a valid corona pass mandatory for entrance to their facilities, study, or workplace. The Danish Government has made the presentation of a valid corona pass mandatory for access to all public workplaces and many private businesses have decided to do so as well.
– Valid corona pass needed to enter all higher educational institutions and language schools.This applies to students, teachers and visitors and applies to all above the age of 15.
– Facemasks will be required on public transport, in all retail shops, all health care centres and elderly care centres and facilities. Employees in such locations may be exempt from wearing a facemask if they have a valid corona pass.
Support our magazine with a contribution of any size
We hope that you enjoy the information, insights and inspiration that we provide. We are a small team and we would like to keep delivering high quality, interesting articles for you to enjoy and your support will help Your Danish Life to continue to produce relevant content for expats in Denmark.
We do not want to put up a pay-wall, so we need your support and if you find our content relevant and worthwhile, we would value any contribution, however big or small, as a token of your appreciation of our efforts.
How to support:
Transfer any contribution to our bank account at: Your Danish Life/ Danish Expat Media Aps
Danske Bank Account number: 3409 11405673
IBAN: DK68 3000 0011 4056 73
or MobilePay to 2144 1224
Message: Support