Coronavirus test at airport only possible with valid airplane ticket or a test booking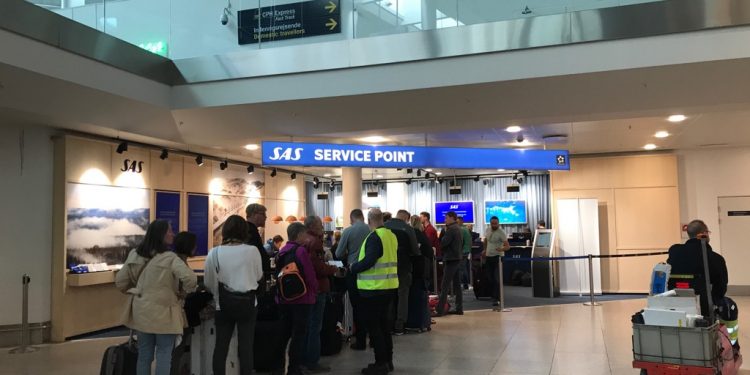 The Copenhagen Airport warns against seeking to get a test without being a traveller or having booked an appointment, this will no longer be possible.
The article continues below.
By Bente D. Knudsen
Due to the rise in spread in the Copenhagen area, the testing capacity came under such huge pressure that hundreds of citizens instead took to their cars and drove to Copenhagen Airport's coronavirus test centre.
Until today at 6 a.m the test centre was open for all without the need to book an appointment, as the main idea was to enable passengers arriving at the airport a quick access to a coronavirus test.
To help alleviate the situation in Copenhagen, the airport testing centre will offer more than 1,000 appointments which can be booked through the Test Centre Danmark site at coronaprover.dk.
Travellers will still be able to get tested without a booking, however, they will now have to present a valid airplane ticket or other proof of recent travel when they arrive at the test centre.
The capacity of the test centre at Copenhagen Aiport will increase to 5,000 daily tests from Monday 14 September and any spare capacity, other than the 1,000 test already added, will be made available through the booking system at coronaprover.dk