COVID-19 BOOSTER shot now available for all aged 18 to 39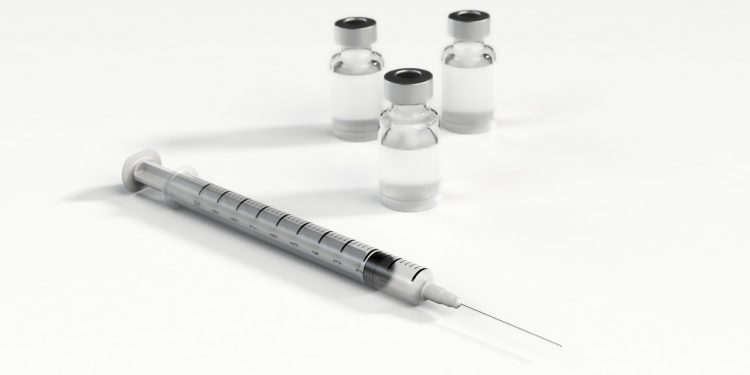 At today's press meeting the Danish Health Authorities announced the opening of the third shot for all with more than 4.5 months since the second shot.
The article continues below.
By Bente D. Knudsen
The rise in spread of the new variant Omikron, which is expected to take over from the Delta variant shortly, already represents 80 percent of all new infections in the Greater Copenhagen Region and Region Zealand.
Research shows that the third shot protects agains infectioon with an efficiency of 50 percent and it also protects agains serious illness, therefore the Danish Health Board recommends it to all Danish residents between 18 to 39 now at 4.5 months since the second shot (previously the recommendation was 5.5 months since second shot).
Booking an appointment will be possible before the invitation in e-boks but the opening of the system will take place gradually from 13:00 today until 23 December at 12:00.
The recommendation is to continue to check at vacciner.dk even if they are not able to get an apppointment today, keep checking and it will be opened latest 23 December in the evening.
This will entail some waiting time to get a vaccine reservation slot, however, also pharmacies and GP's to offer the COVID-19 vaccine booster.
The Director of the Danish Institute of Infectious diseases, SSI, said at the press meeting that the booster shot (the third shot) gives a good protection against getting infected and therefore, the quick roll out of the third shot is determinant to reduce spread and not only to reduce the more serious corona infections.
The article continues below.
The corona pass will automatically expire seven months after the second shot but will become effective again immediately after the third shot.
Even if at present it is not known if the Omikron variant presents a more severe infection it is much more contagious, thus ultimately the risk is of large rate of infection which will pose a risk of more hospitalizations in the near future.
The concern of the health authorities lies primarily with the Danish health sector and the hospitals' intensive care units should a combined effect of the Delta variant and the new Omikron variant create more hospitalizations.
The Danish hospital sector is hit by a double cocktail the Danish TV doctor, Morten Geisling from DR1 said after a press meeting on 8th December, and it is is in a different place compared to last year at the same time.
This year it is not able to coop with many hospitalisations as there is an exhaustion in place amongst staff after two years with corona as well as a lack of staff due to the strike amongst nursing staff over the summer, these factors lead to less willingness amongst staff to take extra shifts which again means that there is less staff for the intensive care of corona patients.
Even patients not in intensive care units are more demanding as the hospitals must isolate corona patients and staff need to put on protective gear whenever attending a sick person with corona.
This is time consuming and takes up space as well in the hospitals bed units, he said to DR 1.
Support our magazine with a contribution of any size
We hope that you enjoy the information, insights and inspiration that we provide. We are a small team and we would like to keep delivering high quality, interesting articles for you to enjoy and your support will help Your Danish Life to continue to produce relevant content for expats in Denmark.
We do not want to put up a pay-wall, so we need your support and if you find our content relevant and worthwhile, we would value any contribution, however big or small, as a token of your appreciation of our efforts.
How to support:
Transfer any contribution to our bank account at: Your Danish Life/ Danish Expat Media Aps
Danske Bank Account number: 3409 11405673
IBAN: DK68 3000 0011 4056 73
or MobilePay to 2144 1224
Message: Support