COVID-19 UPDATE: New self-isolation recommendations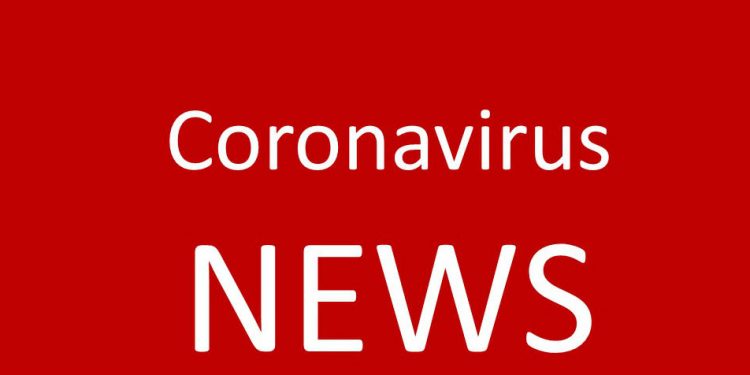 In view of the widespread Omikron infection rates, the Danish Health Board has decided to alleviate the self isolation time to 4 days from the date of a positive test.
The article continues below.
By Bente D. Knudsen
The new shortened isolation guidelines take effect immediately.
They have been revisited in view of the widespread infection rates, rates which mean that many businesses, public institutions and schools have faced huge problems with employees and staff on sick leave due to the up to now longer isolation recommendations.
The new recommendations are shorter:
Those who have been infected can terminate their isolation as soon as they no longer have any symptoms – however no sooner than 4 days from a positive test.
For those who do not have any symptoms, the self-isolation rules of 4 days also apply from the time of their positive test.
Close contacts to a person infected do not have to self-isolate unless they have symptoms. They must take a quick test or a PCR test three days after an infected person has tested positive.
The article continues below.
The current infection rates of up to 40,000 new daily coronavirus infections,combined with the former longer isolation recommendations, brought many people in self-isolation for longer periods of time, something which made it difficult to maintain important functions in the Danish society, vice-director Helene Probst says in the press release.
At the same time, we are no longer in a situation where there is a clear coherence between the number of infections and the number of  hospitalisations with a serious covid-19 illness. This is probably due to the high rate of immunity in the society and the reduced effect of the Omikon variant to cause serious illness.

We must therefore find a balance between the current situation and the recommendations we issue, and we believe that it is possible to reduce the isolation requirements without putting those we must protect further at risk, she continues.
The article continues below.
The current vaccine status it that 4.7 million Danish residents have received two vaccine shots and 3.5 million have received their third shot, at the same time an estimated one million have been infected with Omikron since the beginning of last December (2021).
There is certainly a large overlap between both vaccinated and formerly infected and therefore we assume that the rate of immunity in the Danish population is quite high, Helen Probst adds in the press release.
The Danish Health Board is aware that the new recommendations with shorter isolation periods will potentially lead to more spread and therefore a higher number of infections.
However, they stress that it is not possible to stop of chains of infection and that the focus therefore is to reduce spread in those situations where the risk of spread is highest, which is just before getting symptoms and when there are symptoms.
Also, the focus remains on protecting those most at risk, therefore the vigilance remains high in elderly care centres and in hospitals and other health care centres.
The article continues below.
The updated recommendations are:
For those who have important symptoms of illness/covid-symptoms:
Isolate from the beginning of symptoms and take a PCR test as quickly as possible. If the test result is positive remain in isolation until there no longer are any symptoms – however at least 4 days from the time of positive test
Positive test for those without symptoms or only very light symptoms
In case of a positive antigen or PCR test – remain in isolation for 4 days from time of test, if the test is a positive antigen test it is recommended to take a PCR test as quickly as possible.
If the first test taken is a PCR test it is NOT necessary to self-isolation until the test result.
If the light symptoms become more important, remain in isolation until there are no symptoms – at least 4 days from positive test
Someone in your household is infected
Take an antigen or PCR test on the third day from the infected household member's positive test, as a close contact to an infected person in your household you do NOT need to self-isolate
Special considerations when infected or as a close contact:
When visiting for work or any other reason patients (family member/ friends etc) in a hospital, an elderly care centre or the home of a person with a high immune deficiency, it is recommended to use the surgical mask type II for three days after breaking a self-isolation or until a negative test PCR test is the outcome of testing after contact with an infected member of your household ( the test taken on day three if you are a close contact after a member of your household has been infected).
Information material and online sites will be updated with the new isolation requirements as quickly as possible the Danish Health Board informs in their press release.
Further information about which restrictions are maintained from 31 January (date when they are set to end) will be issued around 26 January and Your Danish Life will issue updated articles as quickly as information is available.
Support our magazine with a contribution of any size
We hope that you enjoy the information, insights and inspiration that we provide. We are a small team and we would like to keep delivering high quality, interesting articles for you to enjoy and your support will help Your Danish Life to continue to produce relevant content for expats in Denmark.
We do not want to put up a pay-wall, so we need your support and if you find our content relevant and worthwhile, we would value any contribution, however big or small, as a token of your appreciation of our efforts.
How to support:
Transfer any contribution to our bank account at: Your Danish Life/ Danish Expat Media Aps
Danske Bank Account number: 3409 11405673
IBAN: DK68 3000 0011 4056 73
or MobilePay to 2144 1224
Message: Support