Cruise your way into OSLO this autumn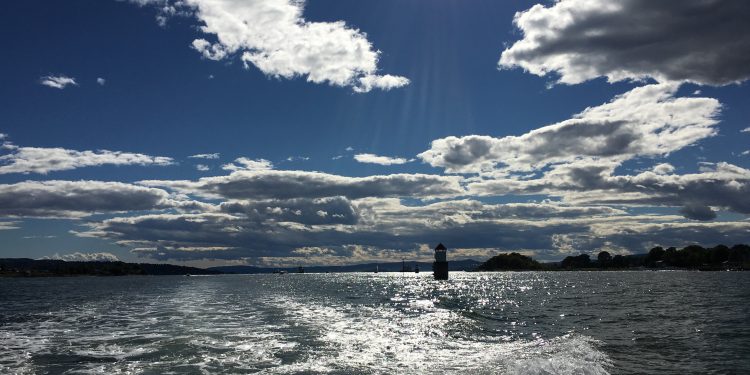 If you are thinking of taking a short trip, and want to make the journey itself part of the fun, or simply relax and enjoy the ride, a mini cruise to the Norwegian capital might be exactly what you are looking for.
The article continues below.
By Adriana Alcina           Pictures: Niels Peter Lindegaard, Karina Mengel
Despite the bad reputation often associated with boat trips, their great array of modern on board facilities for all ages, coupled with lots of entertainment and meal options, make them a very attractive choice for travellers who value comfort, convenience and affordability.
Depending on where you are leaving from, you can hop on two different cruise lines that take you to Oslo: the Stena Line and DFDS Seaways.
The former offers routes departing from Frederikshavn, whereas the latter sets off from Copenhagen.
Both companies provide great flexibility to explore Oslo given that you can book a round-trip as a two or three-night mini-cruise.
The article continues below.
From Frederikshavn or Copenhagen to Oslo:
Stena line allows you to sail during the day or night approximately five times a week from Frederikshavn (the day trip to Oslo takes about 10 hours, departing at 9:15 and arriving at 18:30; the night trip takes a bit longer, leaving at 18:30 and arriving at 7:30) and prices are very competitive.
A single ticket starts from only DKK 175, and you often find great deals on their website as well as on popular discount sites such as Groupon or deal24.dk.
There are five types of cabins ranging from basic 2 berth interior cabins to luxury captain suites, and the ferry provides all the premium services expected on the international cruise lines.
There are various dining options from a stylish à la carte restaurant, to a varied and extensive buffet, several bars, a disco, casino, gaming arcade, Wi-Fi and a cinema.
When you are on board you may also want to pamper yourself at the Nordic spa and Wellness Centre whilst enjoying the wonderful sea views.
The recently renovated DFDS Seaways ferry is also a convenient way to travel to the Norwegian capital from Copenhagen.
With seven different cabin categories and plenty of entertainment options – from bars and nightclubs to a spa and several restaurants – you can easily become spoilt on your way to Oslo.
If you are travelling with young children, you can take them to the Kidz' Club, or the Bubble Zone, where they can play in the pool.
The ferry departs daily from Copenhagen at 16:30 and it arrives in Oslo at 09:45.
The crossing provides superb views across the Swedish coastline as well as the beautiful Oslo Fjord. This mini-cruise allows up to six and a half hours to explore Oslo.
The article continues below.
Must-see attractions in Oslo
With over 1.7 million inhabitants in its metropolitan area, Oslo, the Norwegian capital, is one of Europe's fastest growing metropoles.
Even though the city offers many interesting sights, it is possible to visit several of them within a few hours.
A good place to start is the outstanding Oslo Opera House located next to the DFDS terminal. Since the inauguration of this magnificent architectural work in 2008, considered Oslo's most iconic landmark, the former industrial waterfront has been revitalised and is currently undergoing a facelift to become the city's main cultural hub.
The redevelopment of futuristic high-rise residences, such as the Barcode buildings, are rapidly redefining its urban skyline.
Inspired by Norwegian nature and resembling a glacier rising from the water, the Opera House's innovative structure, with its white marble covered roof, invites visitors to walk up on it and imagine that they are lying on the beach contemplating the stunning views of Oslo and the fjord archipelago.
It contains over a thousand rooms and hosts world-class ballet and opera performances, as well as a wide range of concerts throughout the year. The entrance fee is NOK 100 and guided tours in English are available to explore its massive interior.
Besides its cutting-edge modern architecture, Oslo's lively city centre presents plenty of interesting cultural attractions.
For a closer look into Norwegian fine arts, pay a visit to the National Gallery (admission NOK 100), home to one of the most complete public collection of paintings and sculptures in the country, including Edvard Munch's masterpiece, "The Scream" and "Madonna".
If you wish to know more about this famous expressionist artist, don't miss the Munch Museum at Tøyen. It contains almost 28,000 works of art and the entrance fee is NOK 100.
The article continues below.
Other sights worth seeing are the Noble Peace Centre where the prestigious ceremony awards take place, the Viking ship Museum hosting the well-preserved Oseberg ship, and a fantastic assortment of Viking ships, tools and artefacts; and Norway's main site of cultural history, the Norsk Folkemuseum, made up of a large open-air museum and indoor collections.
If the weather is good, you can stroll through the popular outdoor sculpture Vigeland Park.
Featuring more than 200 sculptures in granite, cast iron and bronze, the recreational park is the result of the lifework of Norwegian sculptor Gustav Vigeland, who spent his life investigating the human form.
You will find sculptures representing humans in everyday actions such as walking or holding hands as well as highly abstract pieces such as the Monolith, with 121 intertwined human figures who represent the human aspiration to reach out the divine. To get there, take bus 20 or tram 12. The park is open all year around.
After so much walking it is time to grab a bite somewhere.
If you are looking for a venue offering a great variety of good-quality food, visit Mathallen, a cosmopolitan indoor market hall with over 30 cafes, restaurants and specialty shops selling a great sample of home grown produce and international delicacies.
In the same vein as its southern Scandinavian neighbour, in recent years Oslo features a formidable culinary scene including the 3-Michelin star restaurant Maaemo, whose prestigious head chef, Esben Holmboe-Bang, is of Danish origin.
Should you fancy a fine dining experience book a table at the one Michelin star Kontrast Restaurant, featuring exquisite Norwegian organic cuisine, which is reasonably priced.
Another gastronomic gem is the Ekebergrestauranten, which lies in the hills above Oslo and offers a sophisticated menu together with breath-taking views across the fjord and the Opera House.
After a packed day, it is time to head back to your ship, chill out in the lounge while you reflect on what you've seen and done today, and start thinking about the next trip you would like to embark on.
Bon voyage!