Curious to know more about Danish Prime Minister Mette Frederiksen?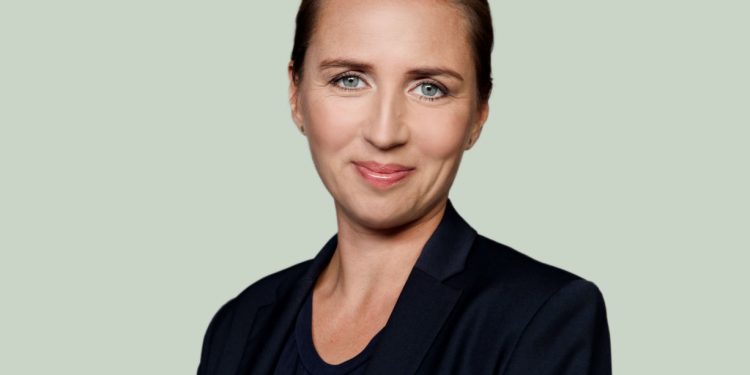 She will be holding her 3rd opening speech when the Danish Parliament opens on 5th October. Maybe you want to know more about her. Find a few insights here.
The article continues below.
By Inger Stokkink and Bente D. Knudsen                    Picture: PR Socialdemokratiet
Mette Frederiksen has been Prime Minister of Denmark since June 2019, the coronavirus crisis is her greatest challenge yet.
During the beginnning of the crises she became known as saying at the numerous press meeting beginning of March 202o that the  crisis and epidemic was " unchartered territory" and that she prefered to act too early rather than too late, to act sometimes without 100 percent verified scientific evidence, as she said at the time that:
"This virus is so aggressive and we have so little knowledge, this is a new situation and for some decisions we cannot wait for evidence based knowledge to make a decision, we have to act before it is too late."
Are you wondering who the Danish Prime Minister is? Find out more about her below:
The article continues below.
In Mette Frederiksen's first opening speech in October 2019, she said that the Danish values she held in high esteem are; the trust in the Danish society, that people trust each other, that they feel safe and believe that the public institutions take care of them, these are elements she wants to protect and defend.
She said. "I pay my taxes and expect that others pay theirs as well, and when I get ill or am in need, I expect the welfare state to take care of me."
The article continues below.
Also, she stressed the cohesion of the Danish society, as people from all social layers are used to dealing with each other on equal terms.
"In Denmark, when an engineer presents his plans to the craftsmen who are to follow the plan in for instance a building process, if the craftsman finds something wrong or strange with the plans, he will approach the engineer asking if there should not be a change to it.

This is possible because they see each other as equals, maybe they even went to school together, or play football on the same Sunday team."
Mette Frederiksen stressed that she found the values of the Danish welfare state to be under pressure and that she wanted to defend and improve the welfare state.
"A Dane must be able to trust that the welfare state he or she has paid to upkeep through the taxes paid is also there when needed in their old age, that there are enough hands in the public institutions, in the hospitals or the old people's homes."
Who is she? – The article continues below.
Mette Frederiksen is the leader of Socialdemokraterne (S), the Danish social democrats, mother of two (a daughter and a son) from a previous marriage, and was married last summer to Bo Tengberg, a film director.
Born in 1977 and hailing from Aalborg, she is the 4th generation in a social democratic family that has been active in both the trade union and the party
The article continues below.
Political discussions were part and parcel of family life – the same as doing your bit and contributing to the 'fællesskab', your community and society.
She has a strong sense of justice. In her first years as a young politician she would make that loudly known if she thought it necessary.
Mette Frederiksen was the first generation of her family to go to university, where she took a degree in business administration and social sciences, and a Master of Science degree in African studies.
She finished her studies while she already had a seat in Folketinget, the Danish parliament.
She was an early bird, anyway, becoming a member of the social democrat's youth organisation at the age of 15.
Helle Thorning-Schmidt was the first woman to head a Danish government(from 2011 to 2015), also a leader of the Social Democrats, Mette Frederiksen thus follows in her footsteps.
The article continues below.
In 2001, she became member of the Danish Parliament when she was just 24 years old – the youngest member up until then.
From 2005 she was the party's speaker on social policy, equal opportunity, culture and media, and from 2005 until 2011 she was vice-leader of the social democrats in Folketinget.
In 2011, she became Minister of Employment in the cabinet of the first female prime minister in Denmark, social democrat Helle Thorning-Schmidt.
After a reshuffling of the Cabinet in 2014, she became Minister of Justice.
These were not the easiest ministries to take over, especially not after ten years of a liberal government, whose points of view had seeped down into the upper layers of the civil servants.
So she had several rounds of in-fighting within her own ministry – starting with the Ministry of Employment.
She was more than capable of that, not in the least because of her sense for detail and her broad grasp of the subject matter at hand.
The article continues below.
But sometimes her temper ran away with her, and of course she had to learn to be a leader of a big organisation while being its leader (a real learning on the job situation).
Controversies around her person are few, but one stood out: she decided to send her daughter to a private school instead of the normal folkeskole.
This did not sit well with the electorate, especially not, as she had earlier in her political career judged those harshly, who sent their children to private schools. Doing so does not contribute to the unity of the society and in a way undermined it was her rhetoric.
It hit her hard, not in the least because it hit her private life, and the well-being of her daughter.
In 2015, when the 'red block',  the group of left-wing parties sharing a candidate-prime minister lost the elections to the 'blue block', the group of right-wing parties, the then leader of the Social Democrats, Helle Thorning-Schmidt, stepped down.
Mette Frederiksen became leader of the party, and she started a tour, visiting all of Denmark's social-democratic local party sections. She did this to find out for herself what the party was like at the grassroot level, but also to present and discuss the (her) new party line.
Part of the new party line was a new immigration/migration policy, or udlændingepolitik. One that does not split but unite the country, one that is both realistic and fair, as the policy paper is titled.
It's three main elements are; to stop the influx of refugees, to help refugees in their own region instead of endangering their lives on a long tour towards Europe. And the final element; a firmer policy towards migrants and refugees so they subscribe in word and deed to the social values in Denmark: equal opportunity, religious freedom but with the democratic values being valued the highest.
In order to achieve this policy, the social democrats have been working together with Dansk Folkeparti, the Danish People's Party. They did so, tentatively, before. Which is not surprising because both parties appeal to the working class.
However, starting to do so on migration and refugee issues caused problems with the other parties in their traditional 'red block'.
After the elections on June 5th 2019, she started leading the negotiations with the three "red" parties, Enhedsliste, Socialistisk Folkeparti and Radikale Venstre in order to form a minority government supported by these three parties, with herself as Prime Minister.
The four parties have the sufficient 90 mandates Folketinget to form a majority (if they can continue to agree).
She no longer needs to work with Dansk Folkeparti, who lost out heavily in the June 5th elections.
On 26th June 2019, she was named Prime Minister by the Danish Queen, head of a minority government of social democrats with the support of three smaller parties: Socialistisk Folkeparti, Enhedslisten and De Radikale Venstre.
Together they form the parliamentary majority of Mette Frederiksen's government.
Support our magazine with a contribution of any size
We hope that you enjoy the information, insights and inspiration that we provide. We are a small team and we would like to keep delivering high quality, interesting articles for you to enjoy and your support will help Your Danish Life to continue to produce relevant content for expats in Denmark.
We do not want to put up a pay-wall, so we need your support and if you find our content relevant and worthwhile, we would value any contribution, however big or small, as a token of your appreciation of our efforts.
How to support:
Transfer any contribution to our bank account at: Your Danish Life/ Danish Expat Media Aps
Danske Bank account number: 3409 11405673
Message: Support
Support our magazine with a contribution of any size
We hope that you enjoy the information, insights and inspiration that we provide. We are a small team and we would like to keep delivering high quality, interesting articles for you to enjoy and your support will help Your Danish Life to continue to produce relevant content for expats in Denmark.
We do not want to put up a pay-wall, so we need your support and if you find our content relevant and worthwhile, we would value any contribution, however big or small, as a token of your appreciation of our efforts.
How to support:
Transfer any contribution to our bank account at: Your Danish Life/ Danish Expat Media Aps
Danske Bank Account number: 3409 11405673
IBAN: DK68 3000 0011 4056 73
or MobilePay to 2144 1224
Message: Support