Test result negative of hospitalised Dane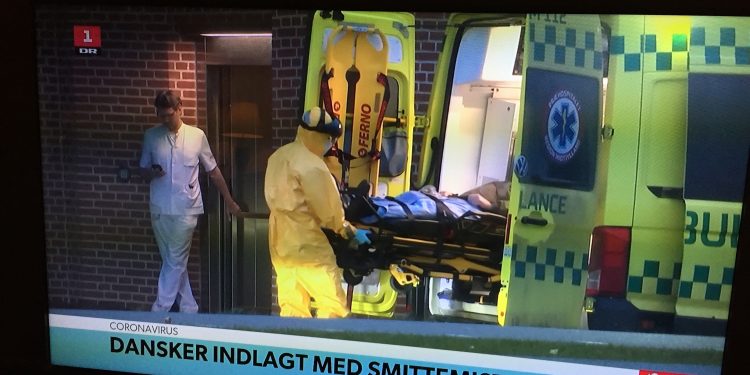 The test result showed NO coronavirus of the Danish citizen admitted to Skejby Hospital in Aarhus under suspicion of haven been taken ill with coronavirus.
The article continues below.
By Bente D. Knudsen  Picture: Screen dump from DR1 Nyheder
The Danish health authorities have issued a statement that the test results show NO corona virus.
It was late on Tuesday afternoon, when a Danish citizen was admitted to Skejby Hospital,  suspected of being contaminated with an infectious disease.
The patient returned home from Wuhan, China on Sunday and started showing symptoms similar to those of having the flue on Tuesday.
Tests sent to SSI, the Danish Serum Institute, which is the authority capable of performing the necessary analysis for coronavirus, showed no signs of the coronavirus .