Danish Airspace will close as quickly as possible to Russian flights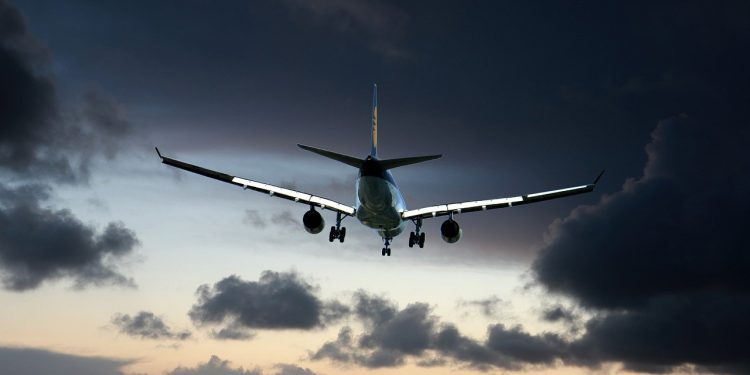 "Denmark follows its Scandinavian neighbours and many other countries in closing its airspace to Russian flights," the Danish Foreign Minister, Jeppe Kofoed said in a doorstep press meeting today.
The article continues below.

By Bente D. Knudsen
A somber looking Danish Foreign Minister announced that Denmark is closing the Danish airspace to Russian flights as quickly as possible nd therefore he urged Danish residents in Russia, who wish to leave, to get on board a plane as quickly as possible.
The window to leave by airtransport towards Denmark (and other EU countries) is closing by the minute.
Any SAS plane originating from Russia will still get landing permission in Copenhagen, but the window is closing  and Russian retaliation may make it difficult for SAS return flights.
On the app flightradar24 it is possible to see the consequence as flights are forced to return to Moscow as the airspace over Finland and other countries closes to them.
Support our magazine with a contribution of any size
We do not want to put up a pay-wall, so if you find our content relevant and worthwhile, we would value any contribution as a token of your appreciation.
How to support:
Transfer any contribution to our bank account at:
Your Danish Life
Danske Bank
Account Number: 3409 11405673
If you need our IBAN number it is: DK68 3000 0011 4056 73
SWIFT/BIC: DABADKKK
or MobilePay to 2144 1224
Message: Support