Danish Police warns Copenhageners: Go somewhere less crowded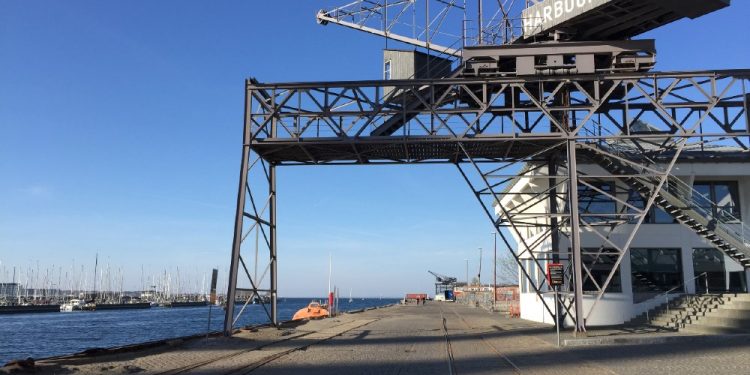 With another weekend of sun, some areas in Copenhagen attract too many people, fines will be issued even a ban is considered.
The article continues below.
By Bente D. Knudsen
Are people relaxing too much with the good news of less infected in Denmark and the epidemic under control?
The Copenhagen police has issued warnings on Twitter and Facebook encouraging sun hungry citizens to seek other areas than Islands Brygge, Amager Strandpark or Sandkaj at Nordhavn. Apparently these three areas are too popular and people are not respecting the distancing and crowd measures still in place.
With a weekend with more sun coming up, even if it will be slightly colder, the police is warning that it may be necessary to issue a ban in these areas, the ban will mean that people can pass the area but are not allowed to sit down, the Danish term used by the police is opholdsforbud.
Fines will also be issued to those who do not adhere to the rules.
There are a range of other areas that are less crowded where Copenhageners could go instead such as Nordhavnstippen, the beaches and parks south of Hvidovre, the large green area  Amager fælled, the cemetery "park" Vestre Kirkegård, the park at Kongsholmsparken and Vestvolden, the police says in their tweet.
Support our magazine with a contribution of any size
We hope that you enjoy the information, insights and inspiration that we provide. We are a small team and we would like to keep delivering high quality, interesting articles for you to enjoy and your support will help Your Danish Life to continue to produce relevant content for expats in Denmark.
We do not want to put up a pay-wall, so we need your support and if you find our content relevant and worthwhile, we would value any contribution, however big or small, as a token of your appreciation of our efforts.
How to support:
Transfer any contribution to our bank account at: Your Danish Life/ Danish Expat Media Aps
Danske Bank Account number: 3409 11405673
IBAN: DK68 3000 0011 4056 73
or MobilePay to 2144 1224
Message: Support